We went to the first night of "Winter Spirit" in Lewiston with Grandma and my sister's family. My Uncle Larry is the driving force behind this project to turn Locomotive Park into a beautiful display of Christmas lights.
Before they turn on the lights (and the fireplace!) there are a number of performances from local kids. We got there plenty early and it was quite cold. A good reason to have some hot chocolate (minus the schnapps):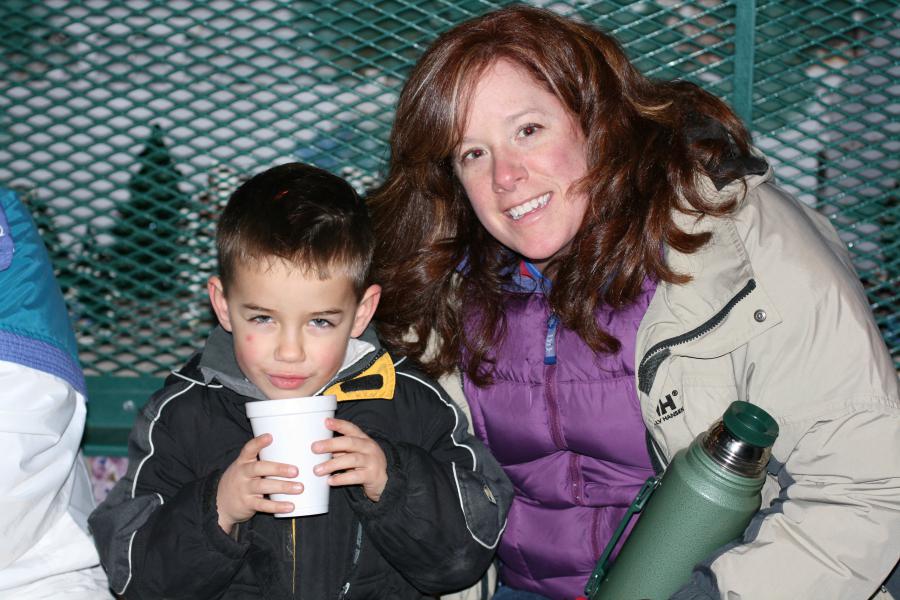 I was eager to see if me and my fancy camera lenses could capture any good pictures of the Winter Spirit lights. Most of them were out-of-focus and over exposed, but some came out okay: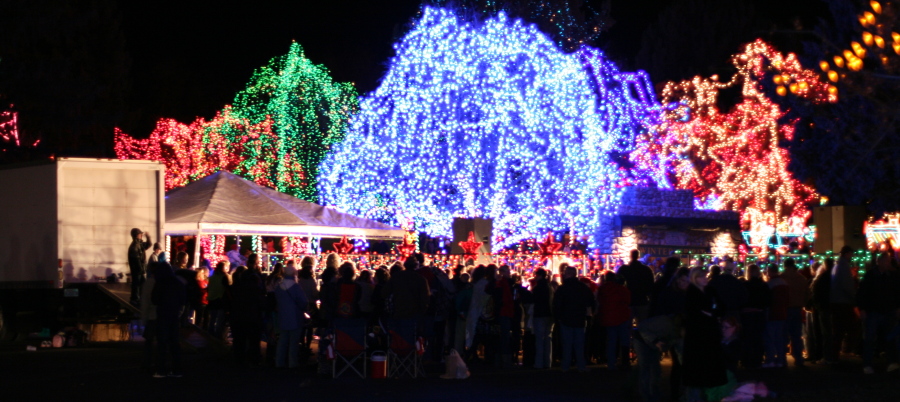 Below is a 30-second exposure at the dance mat. Stepping on a square lights up one of the colors up in the tree. Colin is in there somewhere!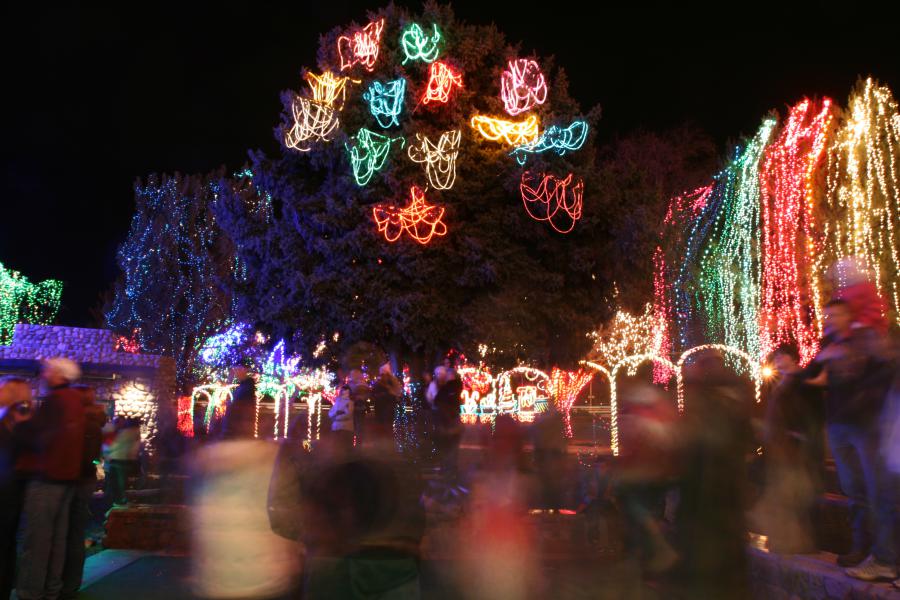 On our way out we stopped for a family portrait. Do we look like pumpkins?