At least, I think that was the team name. It may have been "spinner snakes" in the minds of some. Here's the rowdy gang of teammates and fearless coach: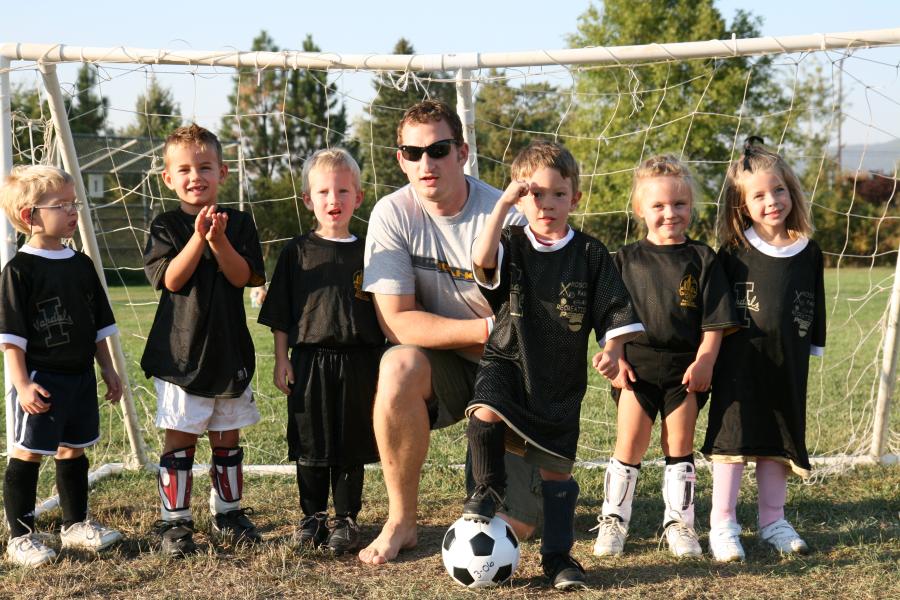 This is Colin's second soccer season. Not only does he have a much better attitude, he's also running faster and becoming better at sending the ball where he wants to. He also understands the importance of defending your goal. A few times I've seen him run ahead of the other team to block their kicks toward the goal.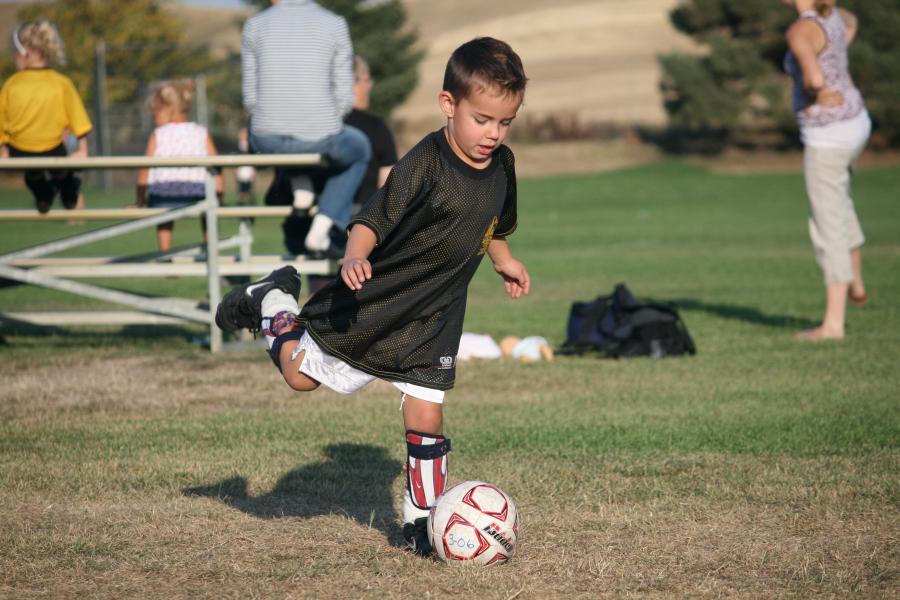 Of course, he's still focused on getting the ball every time it goes out of bounds or through the goal. Occasionally this leads to serious battles with the other players.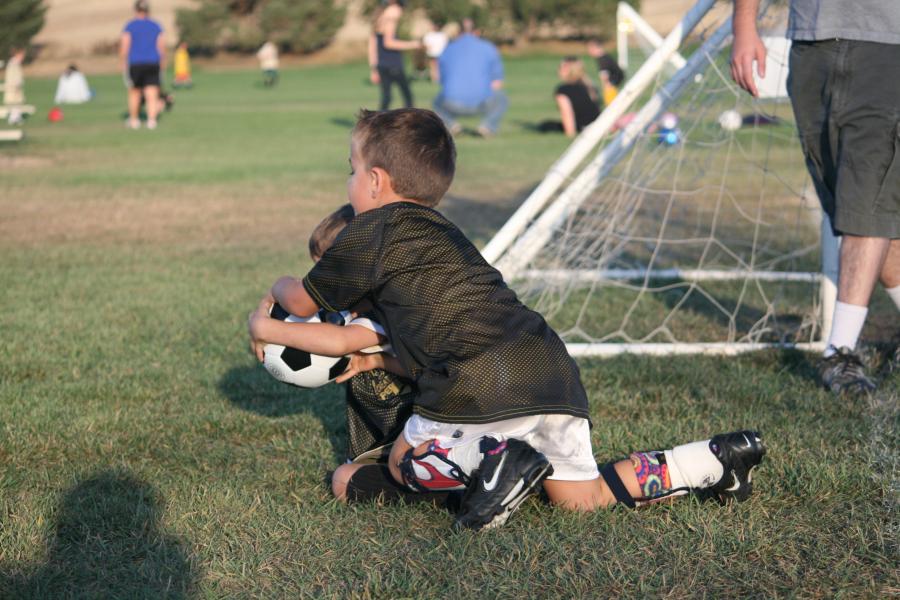 And the best part is, of course, the game-ending snack.