February 2010 Archives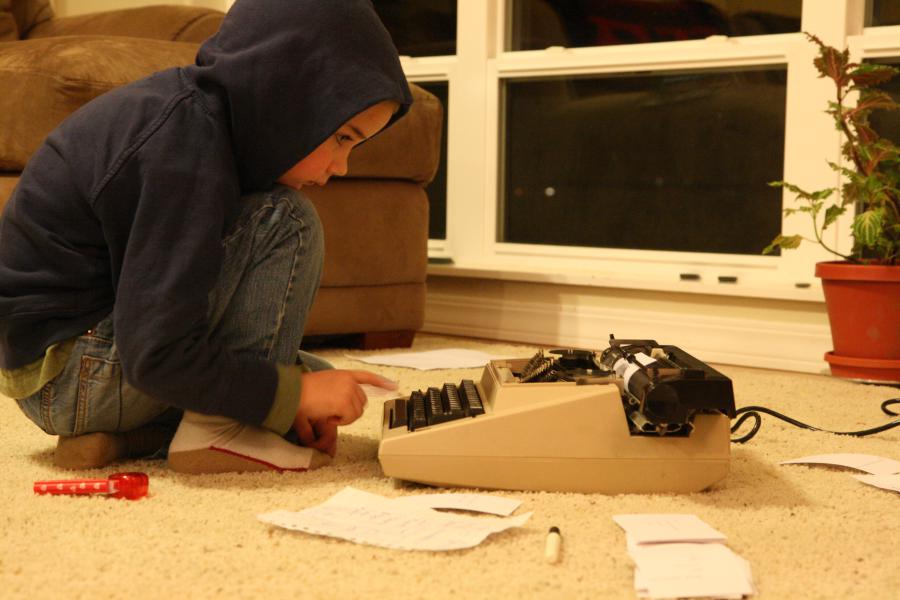 This story sort of began a few months ago. Colin and I were reading through one of my old favorite books: "What makes it go? What makes it work? What makes it fly? what makes it float?." One of the pages shows how a typewriter works. Despite never having seen one (or, as far as I knew, heard of one) before, he was very interested and told me that he wanted one.
We read the book again a couple weeks ago and were both reminded of the typewriter. So last week I stopped in at a thrift store hoping to find one. Somewhat to my surprise, I did find a decent-looking typewriter. For $3!
(While paying another customer came up and admired the typewriter. I jokingly offered to sell it to her at a handy profit. She told me shes a typewriter collector, gave me her card, and told me to give her a call if we decide we don't want it any more.)
Initially the typewriter didn't work all that well. It didn't advance the paper roller after each keystroke. A little oil in the right spot fixed that.
Colin took it upon himself to type up a valentine note for Grandma Theresa. This gave Anne the idea that he should type up cards for his schoolmates -- all 30 of them!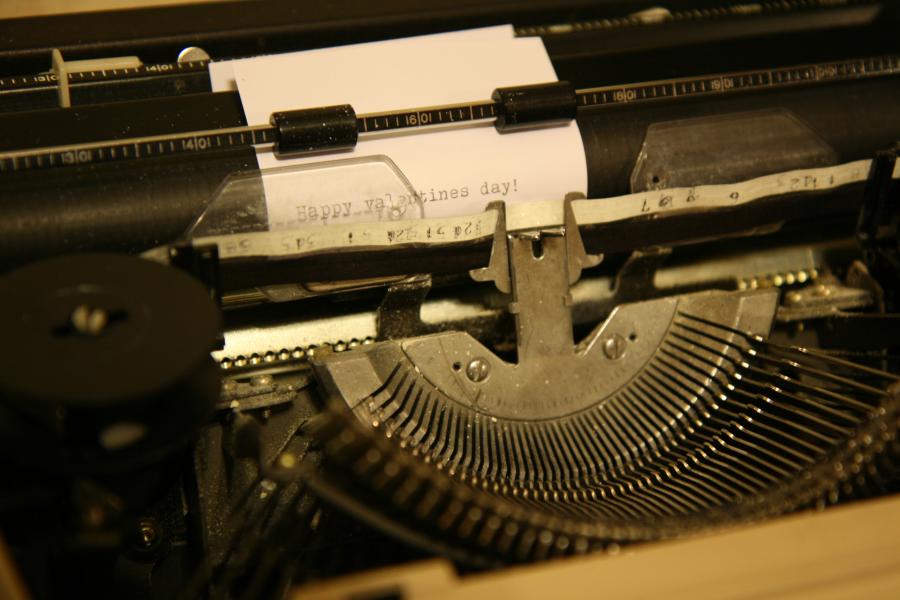 Using the typewriter has given us many opportunities for lessons in imperfection. At first, when C made a mistake he would take out the paper and start over. Repeat a few times and then add some tears. We tried to show him the miracle of liquid paper, but that didn't really solve the problem. At one point C and I walked around the house together and I pointed out all of the mistakes that I make on my projects. Screws sticking out, lines not straight, and pieces still missing. This seemed to help a lot. Then I showed him how to XXXX out typing mistakes, and he liked that. Even better, we learned how to use the typewriter's correction tape!