Colin and Dad visited the Latah County Fair on a Thursday night. The previous weekend we drove to the fair over in Colfax. There we bought something like $18 in tickets. For an extra $2 we could have gotten the wristband. But it was good to have the tickets, so we had a reason to leave.
This time Dad spring for the wristband, even though its $25 here! I guess it was a good idea because Colin went on the big slide about 30 times. Each time he finished he handed his "blanket" to the attendant, then ran out to ask me if he could go again. "Yes, go again!" He'd run back to the attendant and get the blanket again and head up the stairs.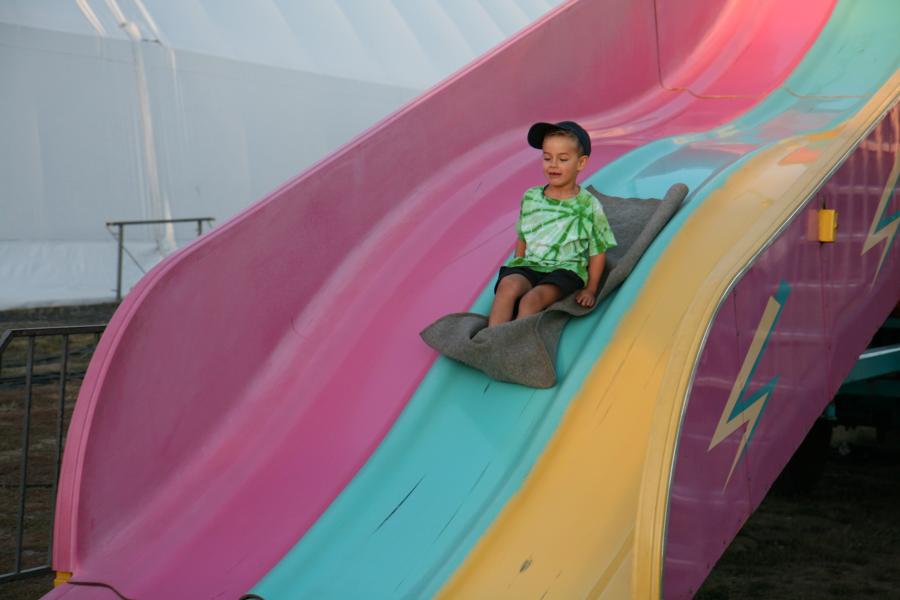 Eventually I convinced him to try some of the other rides. He did the goofy antique cars a couple of times. He also went on the mini-coaster a couple times, until the attendant chided him for stepping off the ride the wrong way. oops. Its a bad feeling to see some creepy carney whisper something to your kid.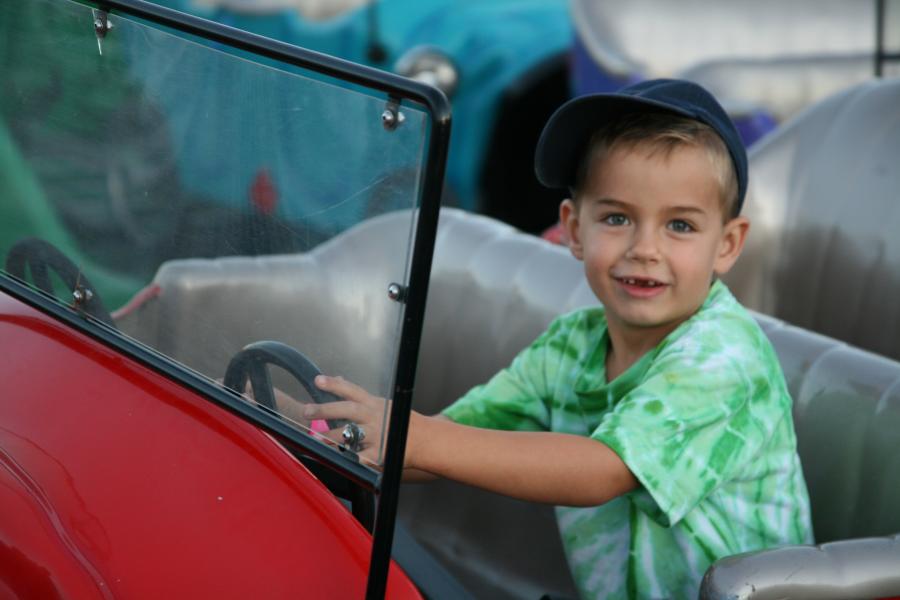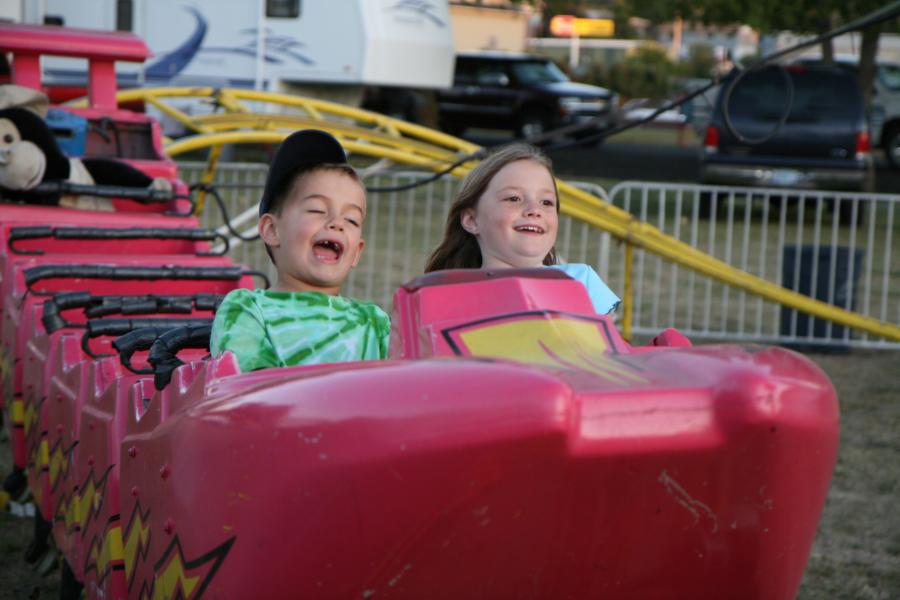 After a while we went over to where the big rides are. The two of us rode the ferris wheel once. The carney allowed me to ride even though I didn't have a ticket or wristband. He was also particularly creepy when he asked Colin if he'd grown since last year. I guess it wouldn't surprise me to learn that he really remembered some of the kids he saw. After our ride there was a shift change. The new dude wouldn't let me ride for free, so C took a ride with a girl his age and her mother.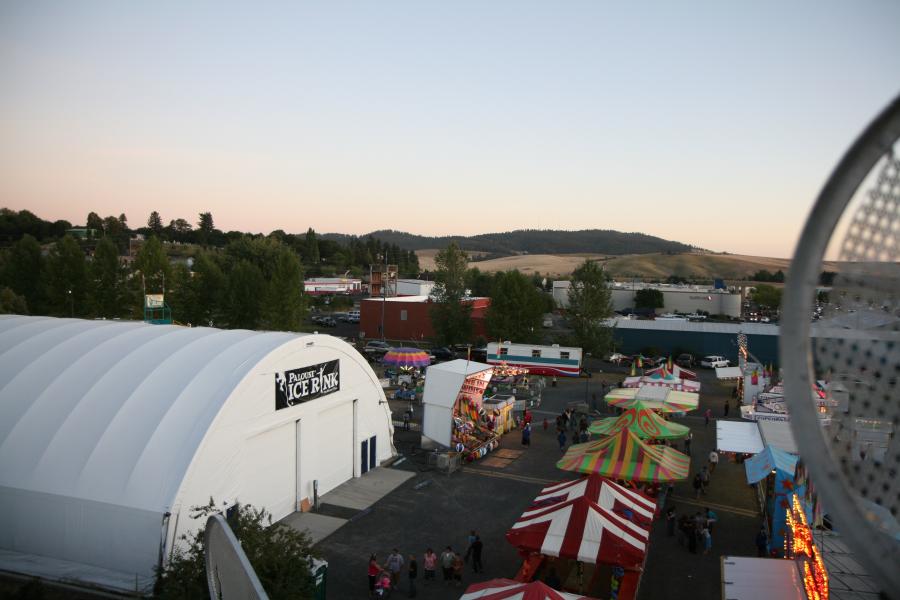 "Jungle Madness" was his other favorite thing to do, perhaps because there were lots of other kids here too. It starts with a maze of mirrors, then goes up to the second level and down a curly slide. I was trying to get a picture of him coming down the slide. He thought it was so funny to have the flash go off and then look at the silly picture on the camera screen. We must have done that 20 times. Then, believe it or not, back to the big slide for about 15 more runs down.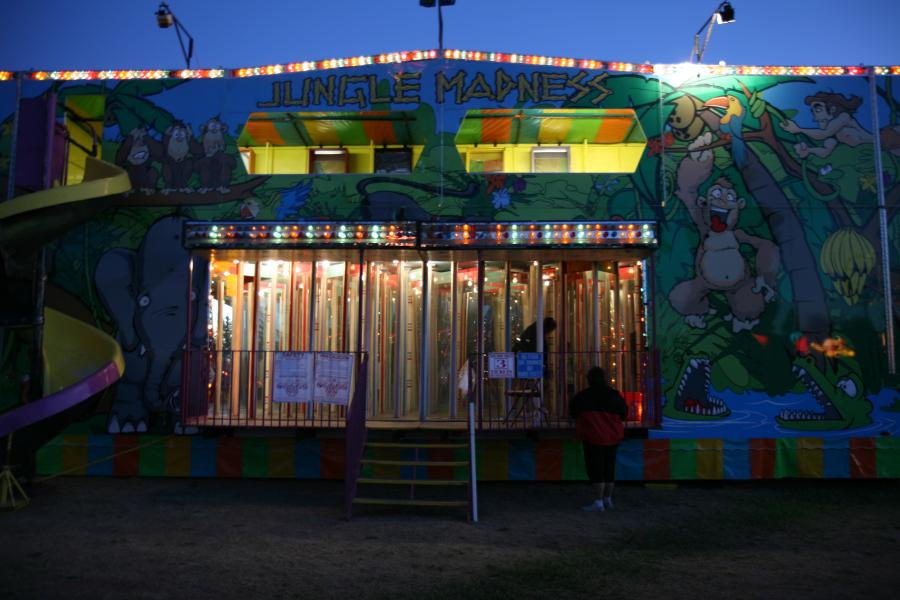 We ended the evening with a snow cone for Colin, a milkshake for Dad, and a phone call from Mom reminding us that it was a school night.