Colin hasn't done much bike-riding this summer. We had some free time Sunday so we drove to Heyburn State Park, which has a great "rails-to-trails" bike path. This cool bridge is close to the Chatcolet campground:

The bridge is sort of stepped. For a while Colin was able to ride up it, but then he decided to walk his bike up.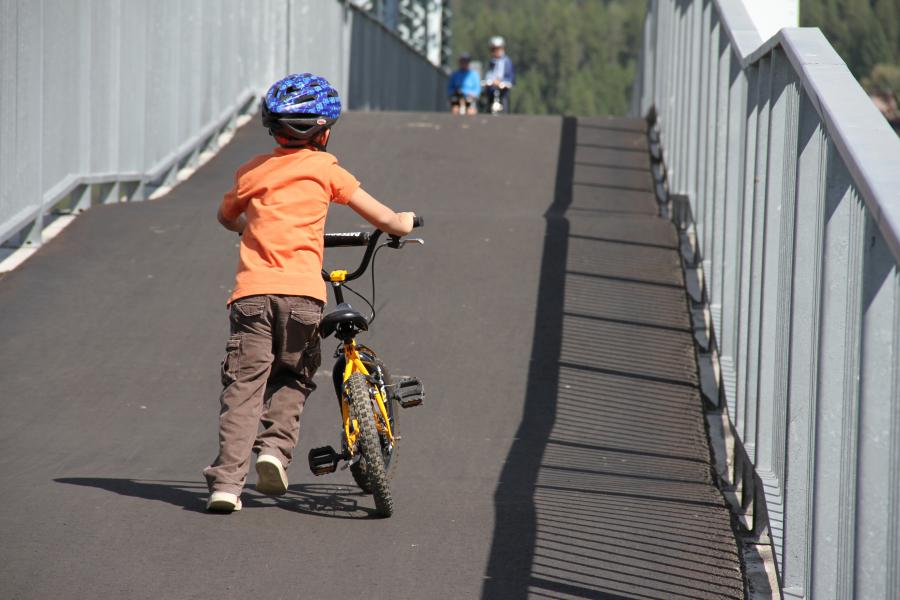 Seems like most of the people we met on the trail were of the retired couple type. We got a lot of smiles. The few kids that we saw were either riding on trail bikes or in trailers. We saw a bike-trailbike-trailer combo with a dog in the trailer.
We turned around after reaching the end of bridge. On the way back we stopped to hone our rock-skipping techniques. The rest of the ride back was great. He made it all the way, even though it was a little bit uphill.
Apparently the bike trail is 70+ miles long. Would be fun to ride the length someday, but I wonder if there are any hotels along the way?