We spent the afternoon at Laird Park, after driving past the not-really-bustling towns of Harvard and Princeton.
(Someone once told me that these small towns in Idaho were named for the alma maters by sons of railroad (or was it mining) moguls who were sent out here to manage their fathers' operations.)
There is a small dam on the Palouse River with a sandy beach. I think the water must have been quite cold. Colin enjoyed playing "erosion" more than swimming.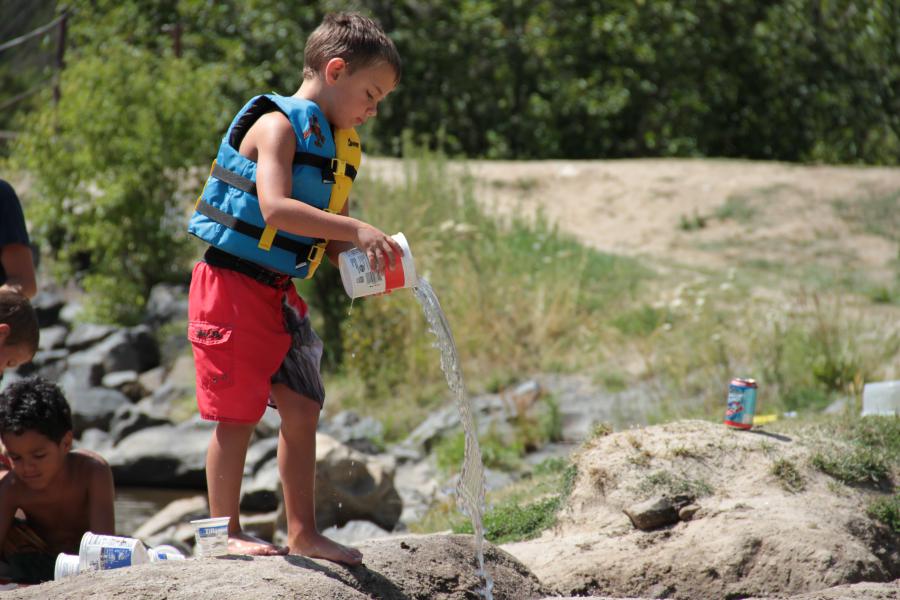 Meanwhile, we tried to stay cool in the limited shade of this tiny tree