Earlier this year I finished constructing a raised garden of sorts in our back yard. It wasn't completed in time for a proper planting, but today we have a bountiful harvest: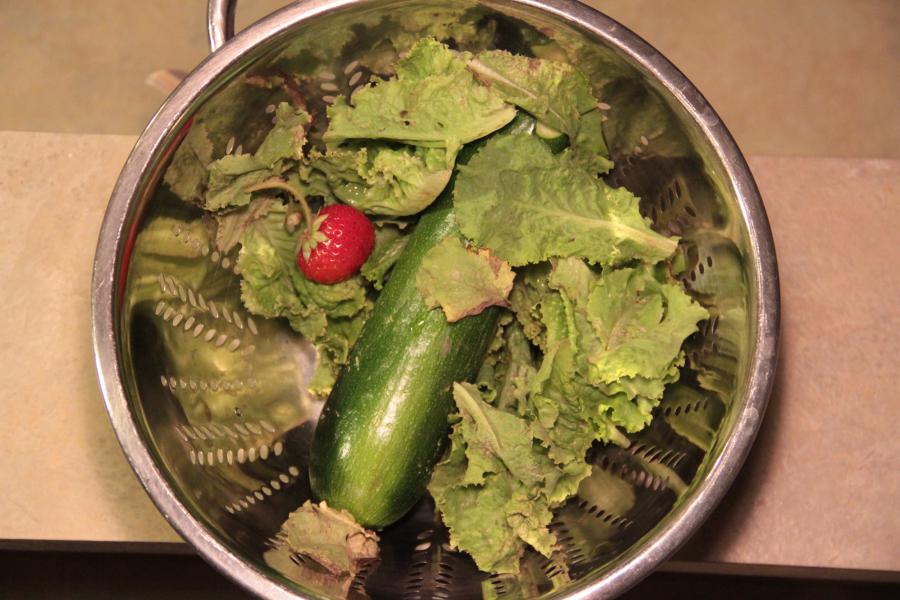 That's a few leafs of lettuce, a small-ish zucchini, and a single strawberry.
Although, the strawberry came from a hanging basket, not the garden.