Colin and I spent about 3 hours at the fair taking advantage of the $25 wrist-band. First, a "ride" where the kids climb up a series of ramps and nets, and the slide down a long slide and land on an inflated mattress: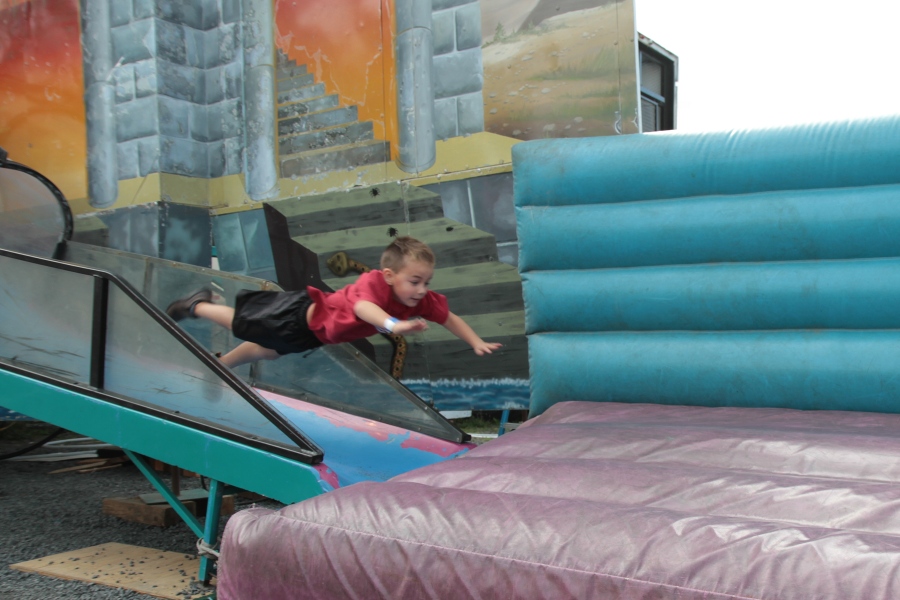 Next, a house-of-mirrors with an upstairs and a curly slide down: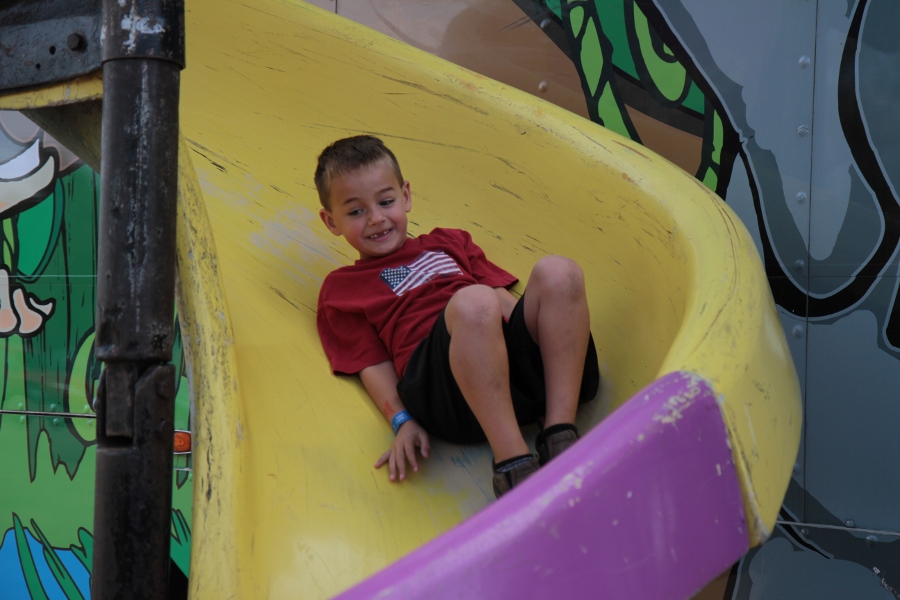 "The Sizzler" turned out to be his new favorite. Luckily we found some friends for him to ride with: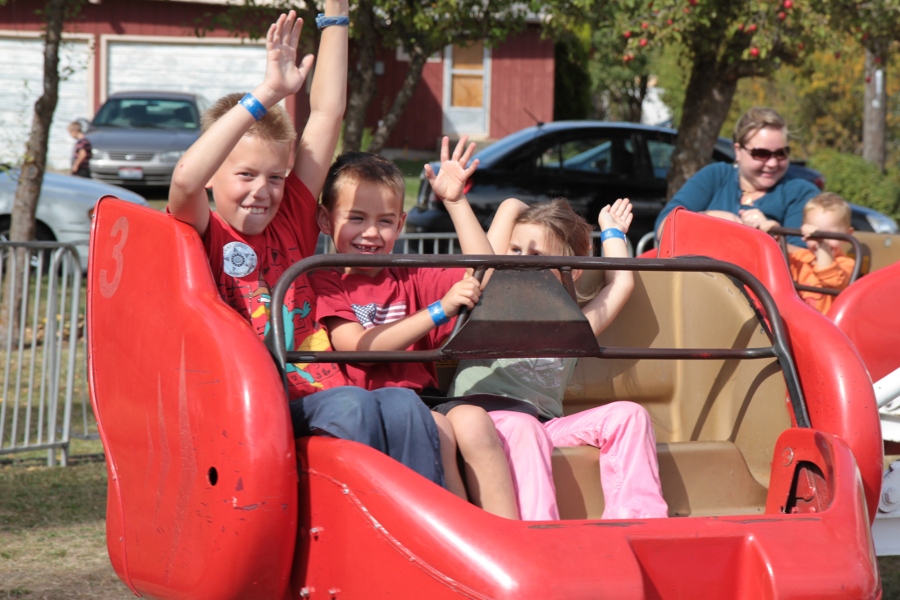 This little roller coaster really brings out the smiles: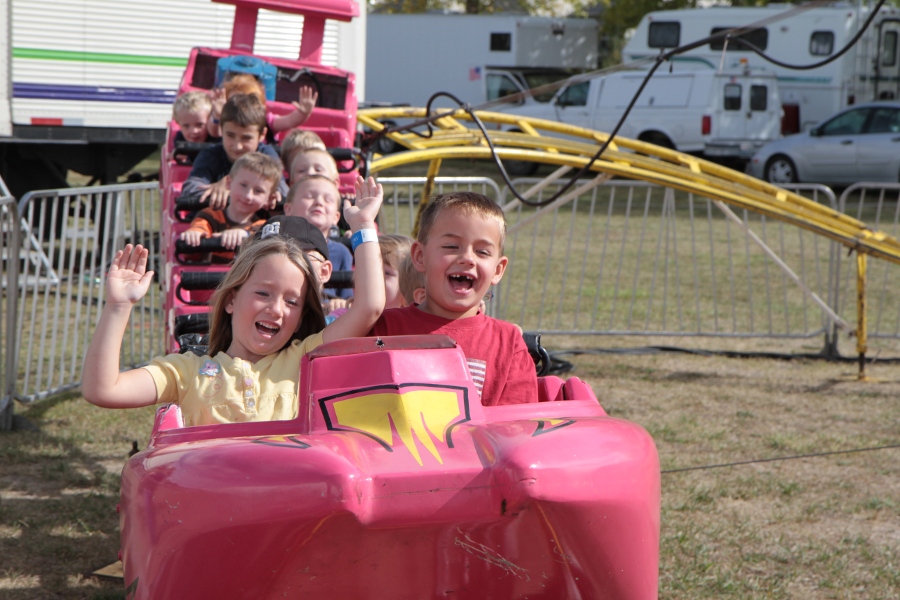 Here's Colin getting ready to ride a little spaceship that goes in circles and up-and-down. We later found out that he's too tall for it, so they only let him on once: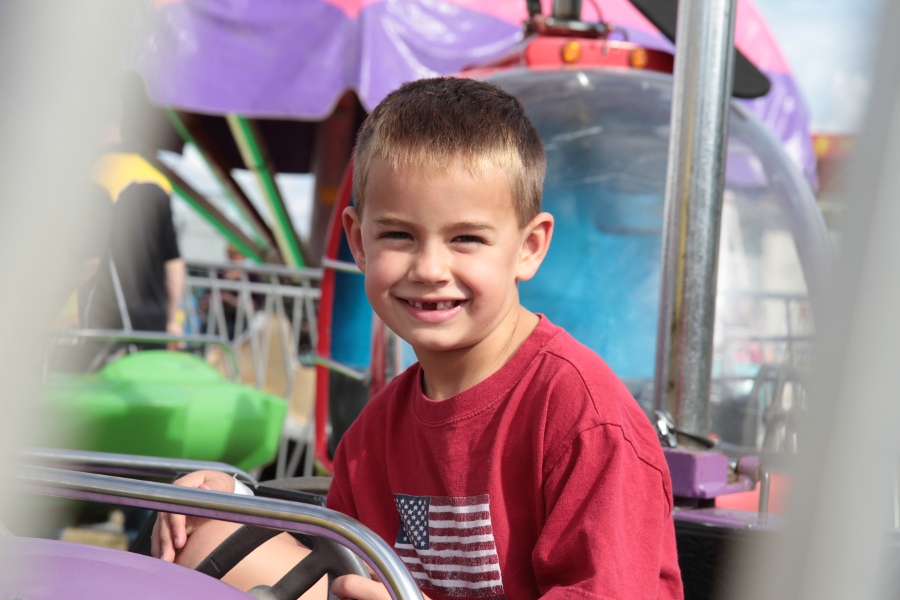 This was the last ride of the day--small cars that go in a circle. I love the look of almost-boredom on his face.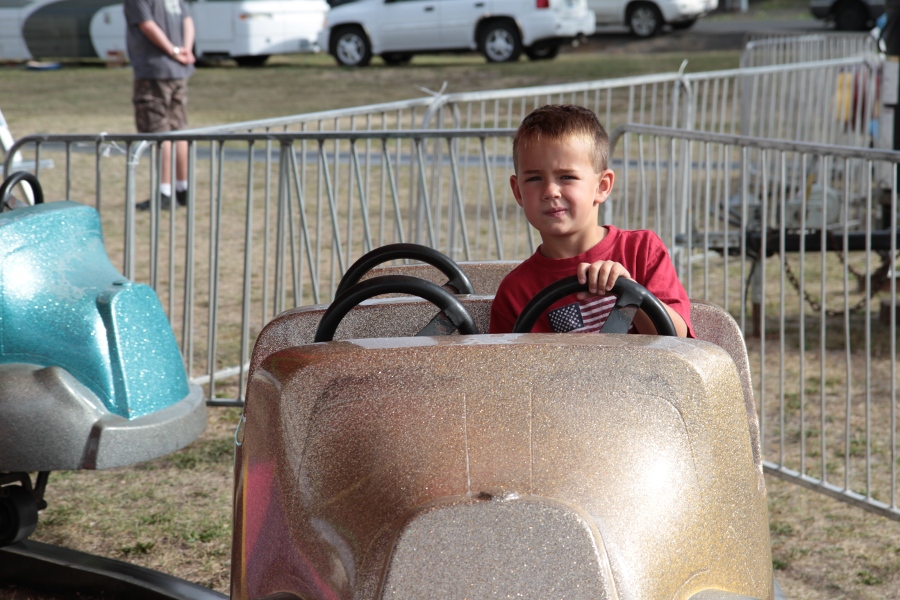 Best part of the day is seeing my Bronze Award for my fireworks photo! Note the two dogs won best in show.