Today we visited Bishop Orchard in Garfield. First we traipsed through the orchard itself to pick some apples. We were a little late to the party, so all the low-hanging fruit had already been picked. Climbing the trees is not allowed (bummer!) so they gave us a "picker" on the end of a long pole: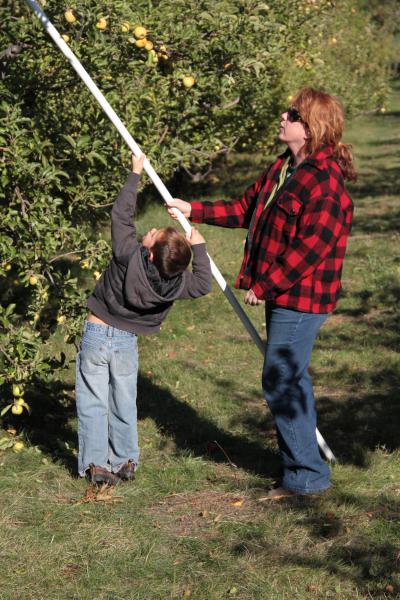 These apple trees pulled of some amazing optical illusions. The apples looked normal when hanging up high on the tree. But upon taking them out of the picker basket, I had to laugh at how small they were. They were very tasty, however!
I also had to laugh because -- who goes to a U-pick-em orchard and only picks 20 apples?
Our other reason for going was to make some cider. The cider apples are picked for us. Colin's job was to take the apples out of this giant tub and put them into the smasher a few at a time: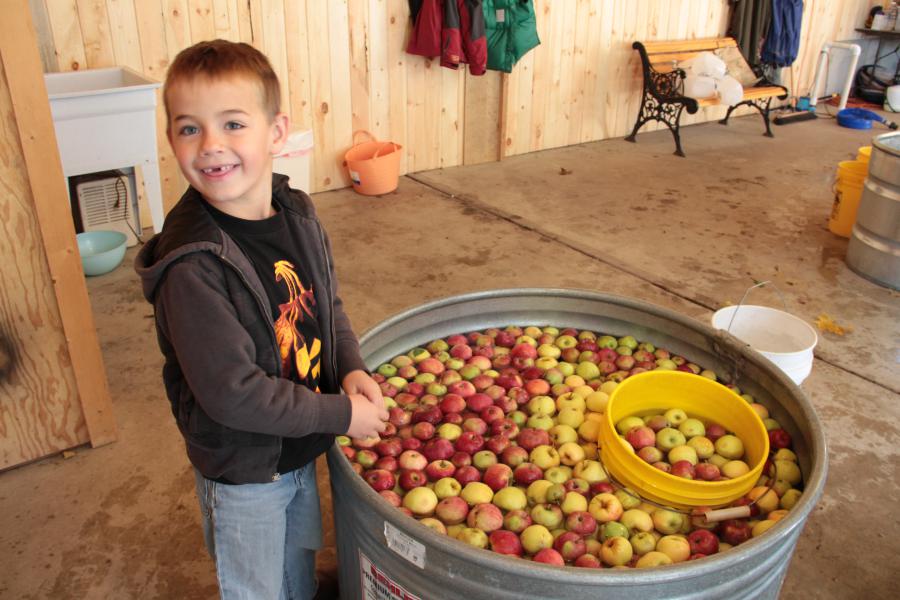 After filling a wooden bucket with shredded apples, we moved them to the squeezer. Anne wanted to leave with one gallon, but we managed to squeeze out two gallons.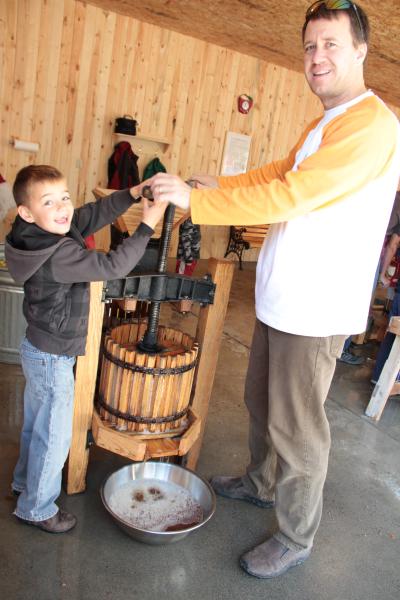 Since we only brought a one-gallon empty milk jug, we had to improvise and fill some water bottles, and empty soda bottles with the extra cider.
Somewhat to my surprise, C was actually disappointed that we had to leave. He wants to come back again soon.