Many years ago my Mom gave me the nativity set that was always on display in our house this time of the year when I was growing up. She probably knew that it's not the kind of thing I'd go out and buy on my own. It really means a lot to me and alway brings back good memories of past Christmases.
I remember that it always had a little blue light bulb in the top. And the plastic socket for the bulb must have been missing some pieces, or not been the original, because it just sort of hung there loosely. Today I went to the hardware store and bought a blue bulb and a night light and hot-glued the light to the back of the manger.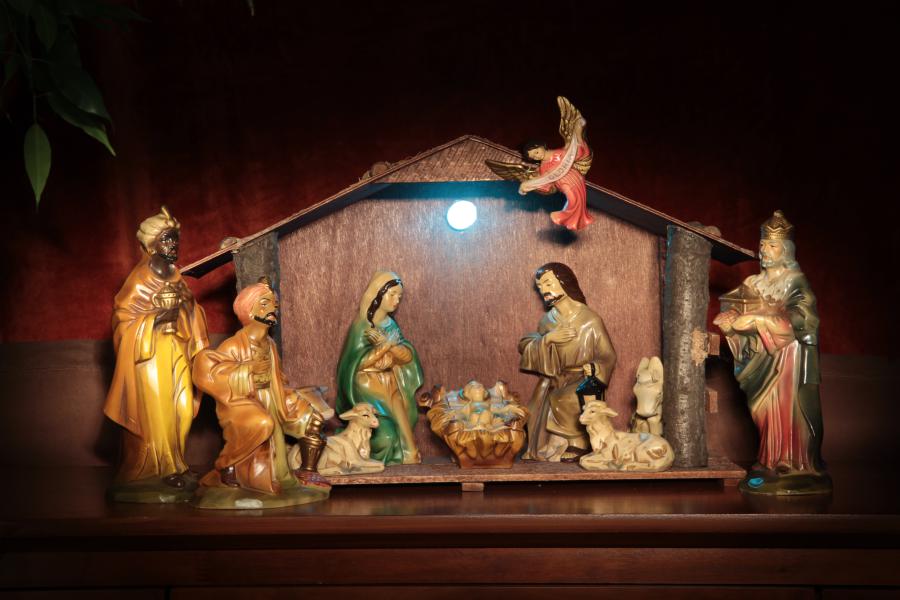 Mom also liked to add straw to her display, to give it an extra boost of authenticity. I didn't go that far yet. Also it used to have more moss on the roof. And I'm not quite sure how the angel is supposed to work. It hangs on a thumbtack, but always tilts to one side.
For a long time I kept the original box, even though it was pretty worn out. It still had the $9.95 price tag. I finally gave up on the box when we moved here, but liked it so much that I took a picture of it.
Thanks Mom!