I spent three days in San Francisco at a (poorly attended) conference, which was at a fancy hotel at the top of one of the downtown hills. I had some free time on Thursday afternoon so I walked through Chinatown toward the wharf. Since the weather was decent I thought I might rent a bike and ride across the Golden Gate bridge.
I set out about 4pm, knowing that the good light would almost certainly be gone by the time I got to the bridge. On top of that, some fog was flowing in to hide the bridge.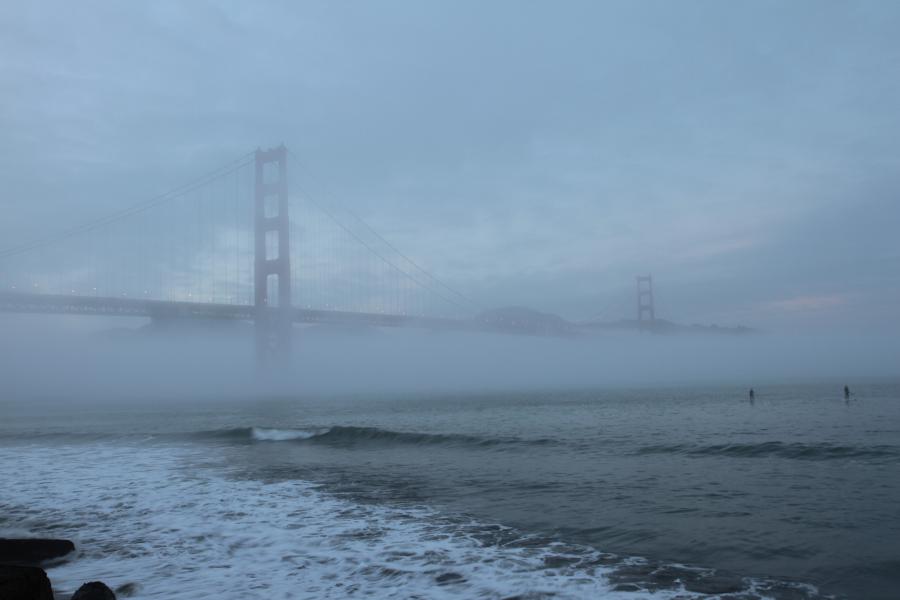 I took my time getting to the bridge, so it was pretty dark.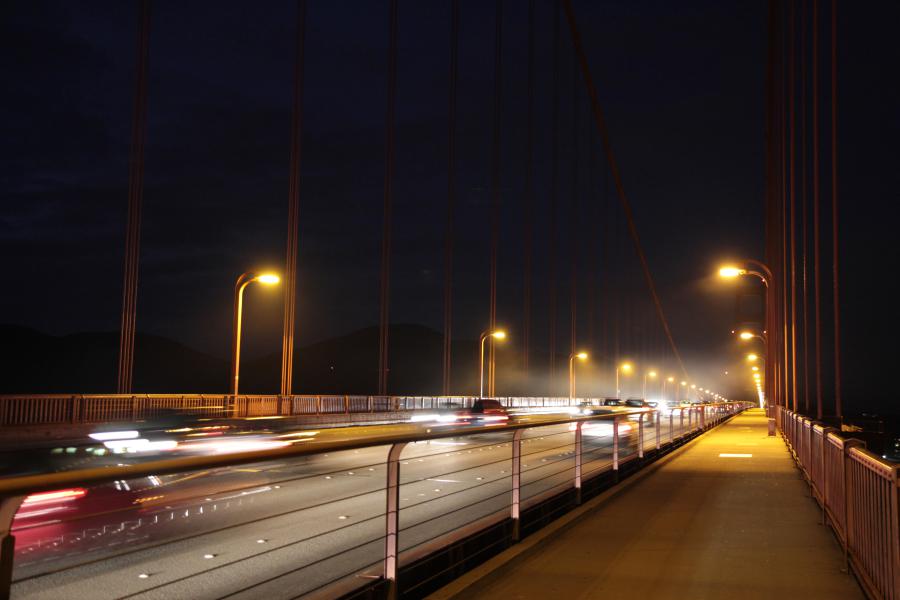 The fog relented a little and the city became visable.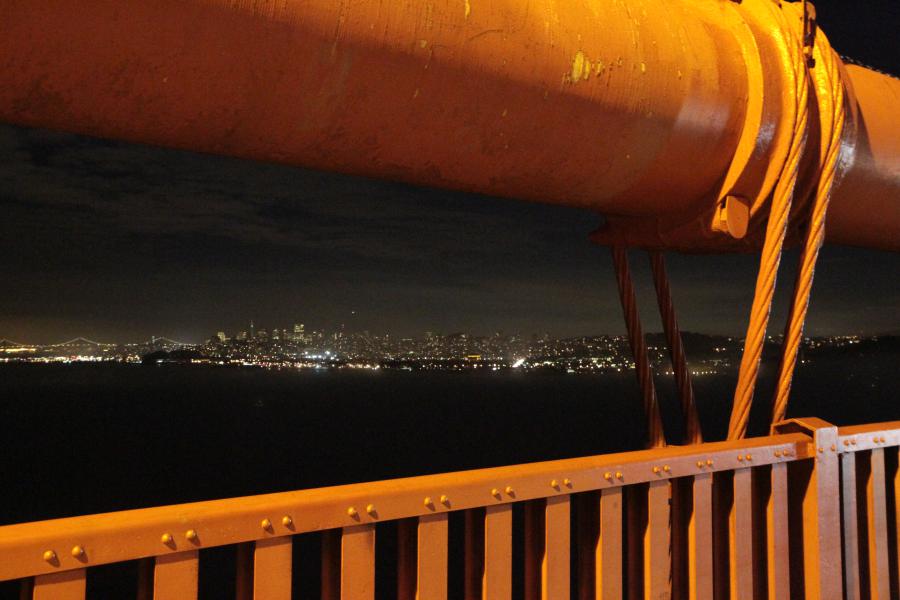 After dropping off the bike near the wharf I rode a cable car back up the hill toward the Ritz-Carlton hotel (with the large blue Christmas tree).