It was a beautiful spring day down at Grandma's house in Lewiston. Up where we live, our flowers haven't bloomed yet!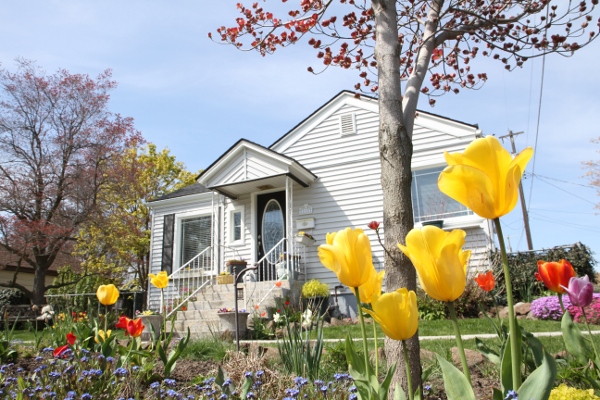 It was a perfect day for the Seaport River Run. The five of us chose the short route (2.9 miles) over the Southway Bridge. We stayed together for about half a mile, but then the ladies pulled ahead. C and I finished after 1h15m. After the race we waited about an hour for a jet boat ride back to the other side. There was some excitement when part of the dock collapsed due to the weight of all the people waiting in line.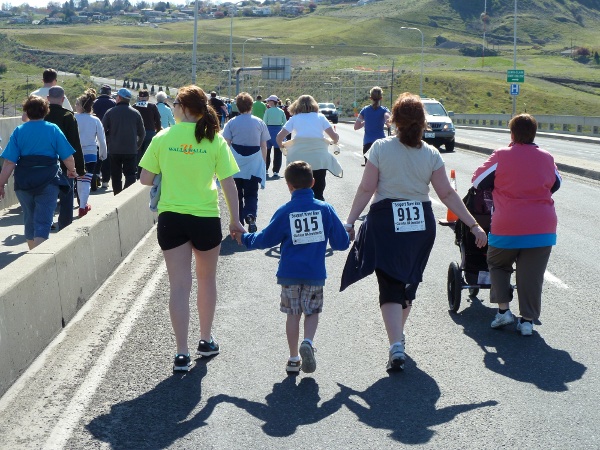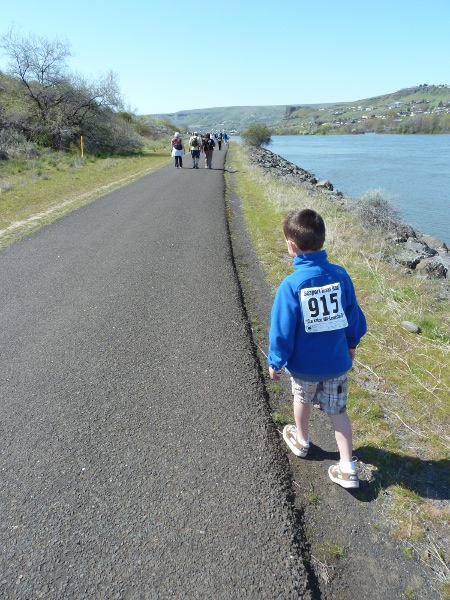 Next we spent some time at Art Under the Elms, where they have jumpy castles.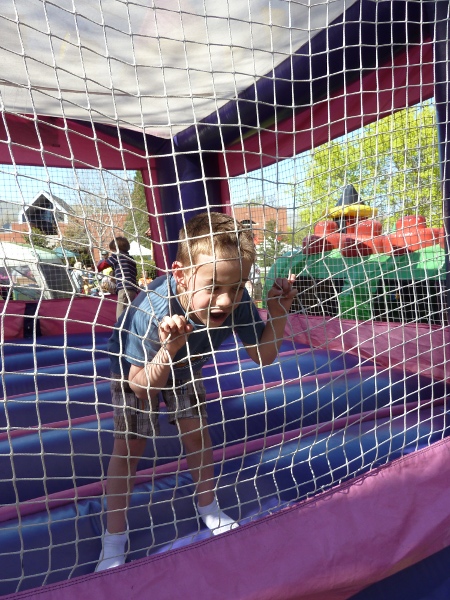 In the evening we got down to decorating eggs! It was fun reminiscing about how previous generations decorated eggs. Grandma said that in her family of 10 siblings they would decorate 10 or 12 dozen! We only did 18.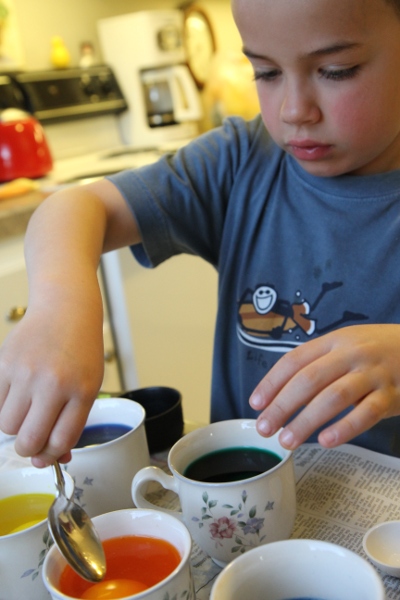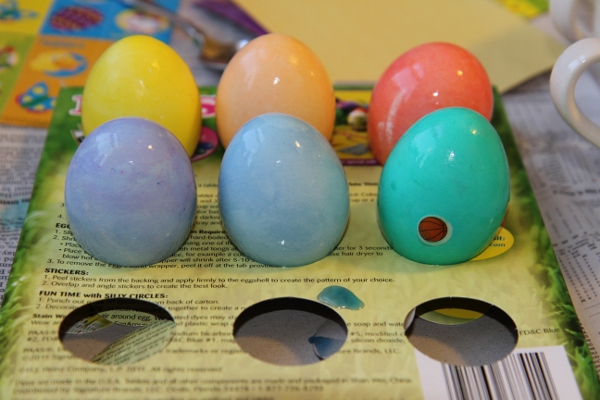 The Easter Bunny borrowed some of our eggs and hid them around Grandma's house. This tricky one in the blinds was the last to be found. E.B. also brought lots of plastic eggs filled with quarters and candy, most of which was, conveniently, gone just before going to church.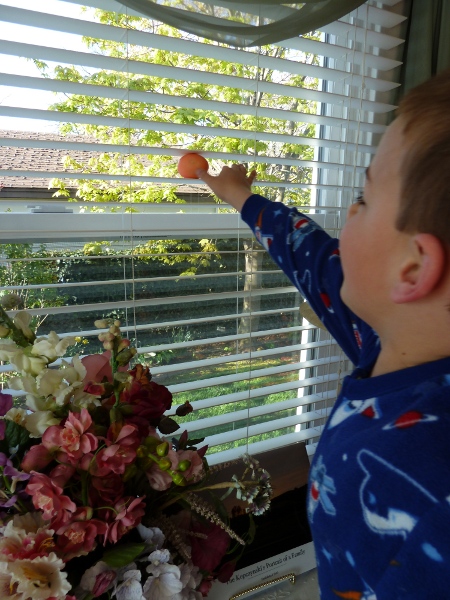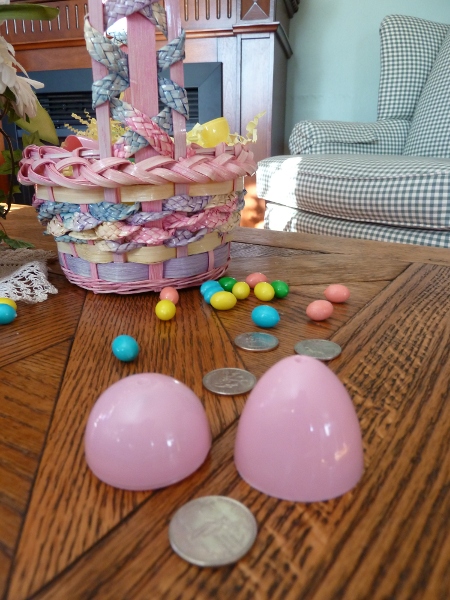 After Church we had a yummy Ham dinner and then went back to the Art show for another extended castle jumping session.