This weekend was Moscow's 38th Renaissance Fair. It's really a great mix of art vendors, food, music, kids activities, and people in strange clothes.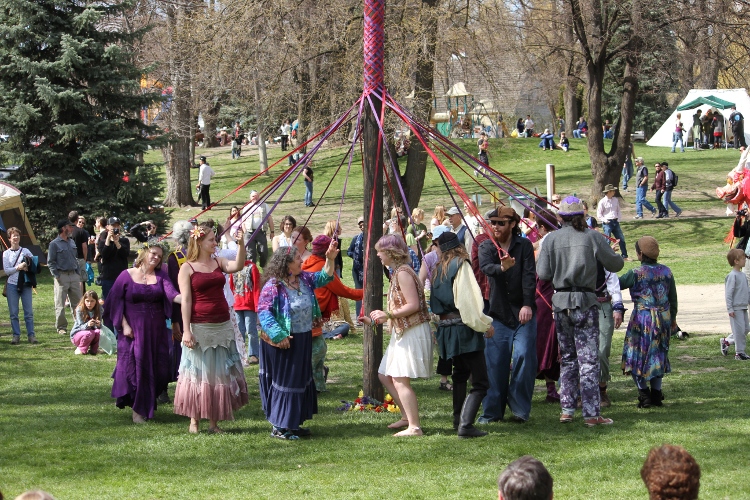 We went both days. Colin's first stop is always at the face painting booth. It's just not proper to be at the fair with an unpainted face. Saturday was a butterfly. Sunday was a rainbow.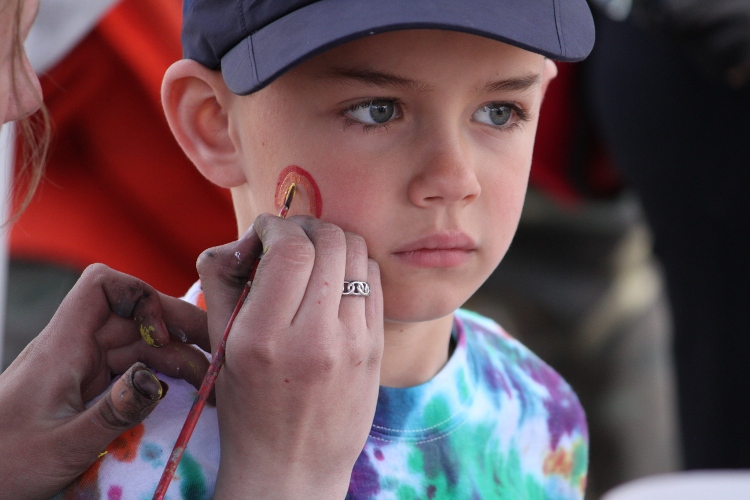 Saturday he spent most of the time at the volleyball court at the sandbox. But on sunday his school pals Zachary and Hannah were there. Zachary wanted to do the Power Jump, but Colin passed. Here they are waiting in line together: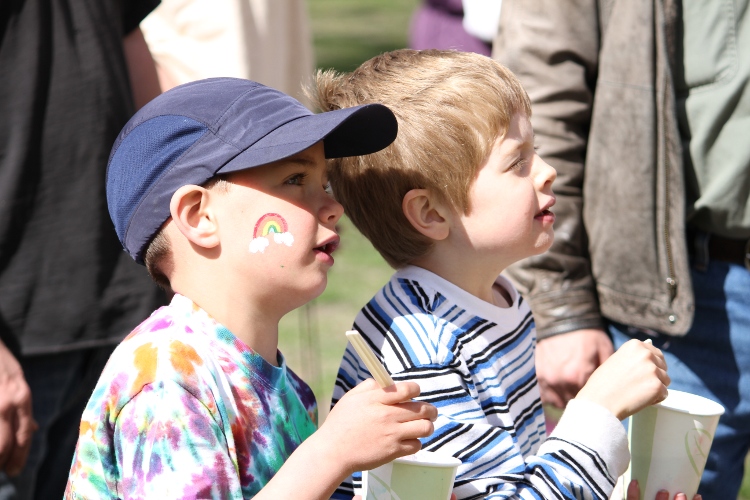 Although we couldn't get Colin on the power jump, he did do the zip line and obstacle course ate Adventure Learning Camps area.