This week we hosted a student named Danilo as a part of the Central American Youth Ambassadors (CAYA) program at the University of Idaho. Danilo usually lives in San Salvador, except when he's fulfilling his duties as ambassador. He's a super sharp kid; very friendly and smart.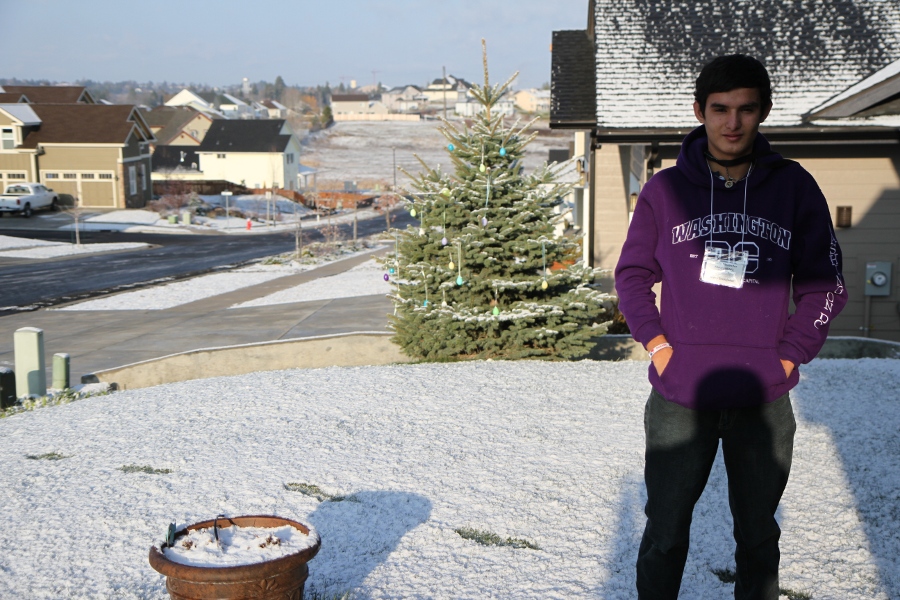 In preparation for hosting, we were warned that the students might not speak English very well. Danilo's English was excellent and we never had problems communicating. Anne, who studied some Spanish in school, was great about using Spanish and asking him how to say certain words. Colin also enjoyed translating and got a big kick out of asking "¿cómo se dice cómo se dice?"
Temperature was a bit of problem for Danilo and his friends. We had many cold days, and even a little snow. We gave him four blankets to use on his bed.
Since the students had activities during the day, our time together was mostly limited to evenings. I think one of the highlights for Danilo was playing ping-pong with myself and our neighbors. He'd never played before, but picked it up very quickly. I wish we could've sent him home with a ping-pong table, but alas, the checked baggage fees would have been atrocious.
We got a preview of what its like to have a teenager who stays out late. The group had a party on Friday night and we all fell asleep before he got back. On Saturday we had to say goodbye. His stay with us was too short, but I'm sure he was excited to get back home to his own family.