Today we drove to Palouse Falls State Park. We took the exciting route through Colfax, Dusty, Hooper, and Washtucna. It was a popular destination -- cars were parked a ways up the road outside the gate.
Colin wasn't able to go fishing with his friend yesterday, so I promised him that we'd go fishing today. Being that Palouse Falls is in Washington, and we live in Idaho, I had to buy an out-of-state fishing license. For some reason, I opted for the full-season--mucho dinero!
Arriving at the park, it was clear that it wasn't really the kind of place where people came to fish. Lots of cameras, binoculars, and backpacks. But we were the only ones with fishing poles. Determined to fish anyway, we packed our stuff down to the river.
Getting there was challenging due to the dusty trails and loose rocks. Anne was sure that we'd roll down the hill to our deaths, but we made it mostly in tact. As we suspected, the river was too high and fast and brown to catch any fish, but we gave it a try. Colin is great at casting, but there were so many bushes and sticks in the water that his lure got snagged every time.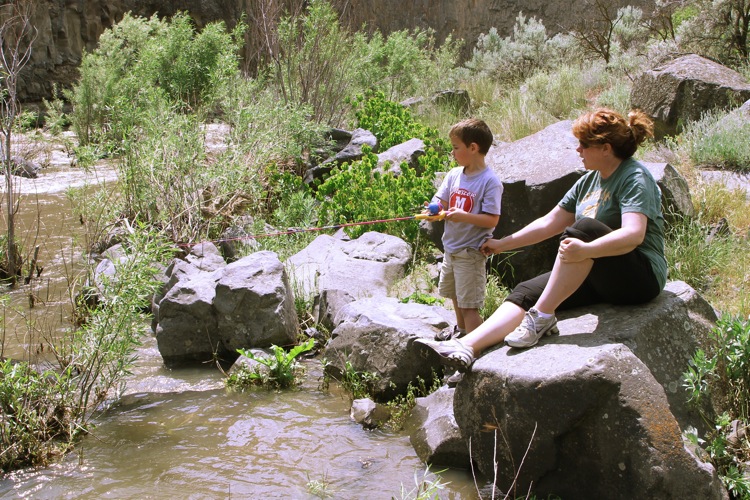 After our hike back up to the car, I grabbed my tripod and walked around by myself for a while.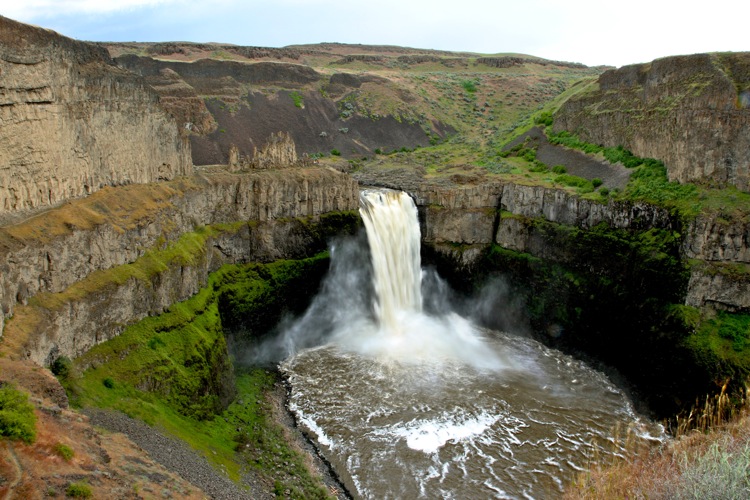 Only after I got back did I look on Flickr and see that all the best pictures of the falls are taken from the high point to the left. Oh, and at sunrise too. Maybe next time.