I had some free time during our week at Priest Lake. On the drive in I made a mental note of a road sign that said "Gleason Falls" and I wanted to go back there and see if the falls were worth photographing.
So I got back on the highway and drove and drove, always looking back over my shoulder to make sure I didn't miss the sign I'd seen. Eventually I came to a sign that pointed to Gleason-Bosnell Road in one direction, and McAbee Falls Road in the other. Hm, that must have been it.
Off I went down the gravel road, eager to find the falls. Although there were very few signs on this road, the direction of the main road was always clear. Until it dead-ended into a cluster of houses. I could sort of see the river from this point so I thought I must be close. But I wasn't willing to trespass, so I turned to Vivian, our GPS, for help.
Vivian told me that I was still far away from McAbee Falls. I drove 10 miles down National Forest Development Road 334, which was essentially a dirt logging road. It was a little exciting at times, and at least I was more careful than this guy.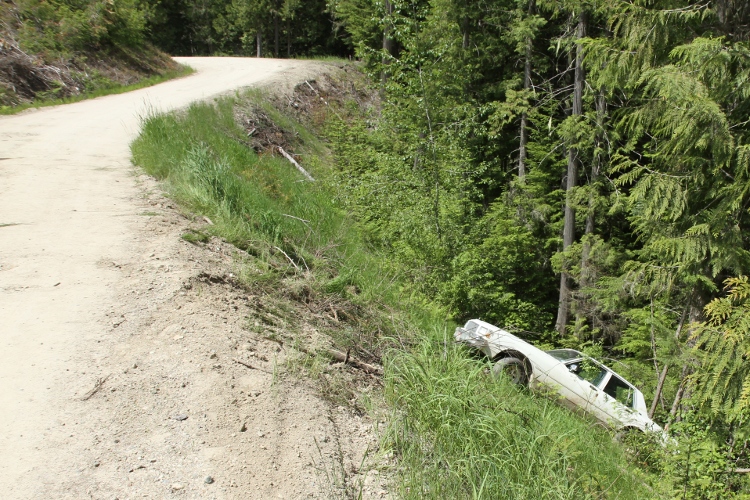 Eventually I came to back to civilization again. By that I mean a smattering of houses and, after crossing a bridge over the Priest River, the Green Owl Tavern ("for sale?") Never did see any falls to speak of, although the water level was very high.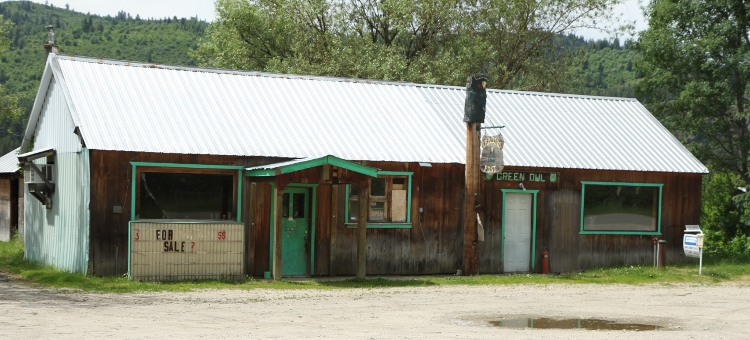 Heading back to the Lake, driving North on East River Road, I passed this lovely pasture with a few horses and a cabin in the background. Capturing this picture almost made the whole ordeal worthwhile.