On my way back from Priest Lake, while driving south on 95 after picking up a screen door in Sandpoint, I couldn't help but notice what a beautiful day it was on the Palouse. This inspired me to do something I've wanted to do for a while: drive to the top of Steptoe Butte.
I entered "Steptoe Butte" into the GPS and it promptly had me heading west through the green farmland and small communities such as Rockford, Fairfield, and Waverly. I was a little distracted by the landscape and realized too late that the GPS was taking me all the way to Rosalia, the site of the Steptoe Battlefield State Park not the Steptoe Butte State Park. Oh well, I wasn't in a hurry.
So, after checking out the Battlefield Park, I backtracked to the Butte. I worried that the sun was setting too far and I'd missed the best time to be there. My pictures of and from the Butte didn't come out all that well. It was a little hazy and perhaps the wrong time of day. I plan to return some time and give it another shot.
My favorite photograph from the drive is this old barn and truck, on the road between Waverly and Rosalia: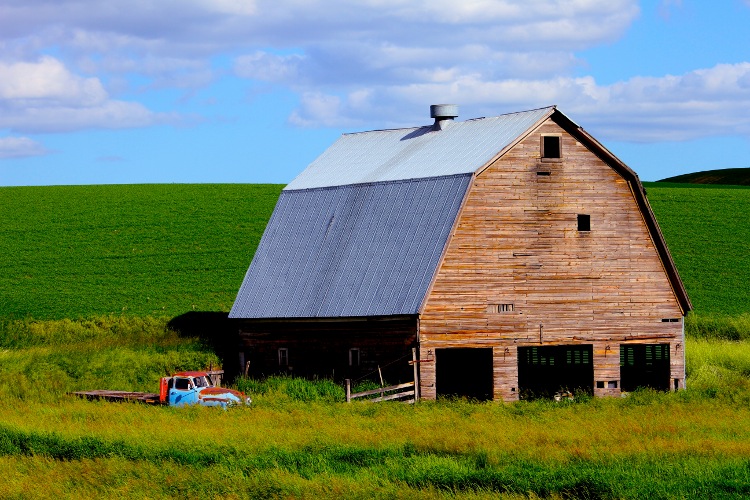 The original was a little washed out, so yeah, I tweaked the colors.