Last week Colin attended an Idaho Repetory Theater workshop for kids. They learned and performed a play titled Where Stories Come From (A Traditional Zulu Story). Before the play, they put on masks and did a little song and dance. This, I believe, is a cat mask: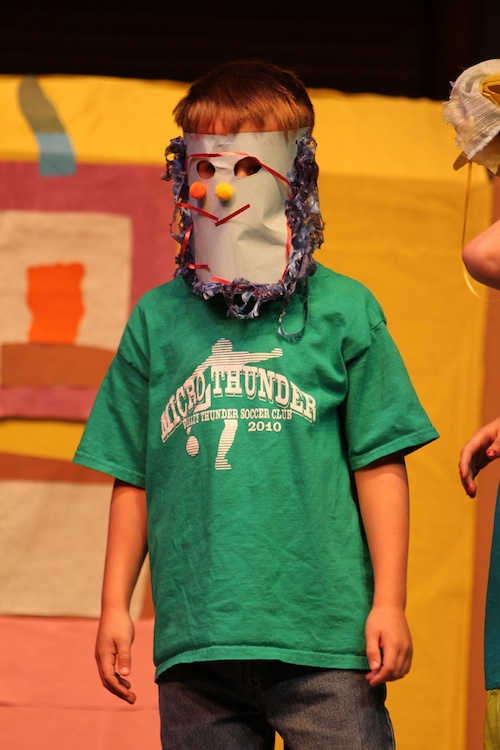 The play is about an early family living in Africa. The children want to hear stories from their parents, but the parents don't have any stories to tell. They visit a number of animals and eventually, underwater spirits. The spirits trade some stories for a carved picture, and that's how the first people got their stories.
There were more kids in the workshop than speaking parts, so they took turns playing the main characters. It was quite a hoot and a little confusing!