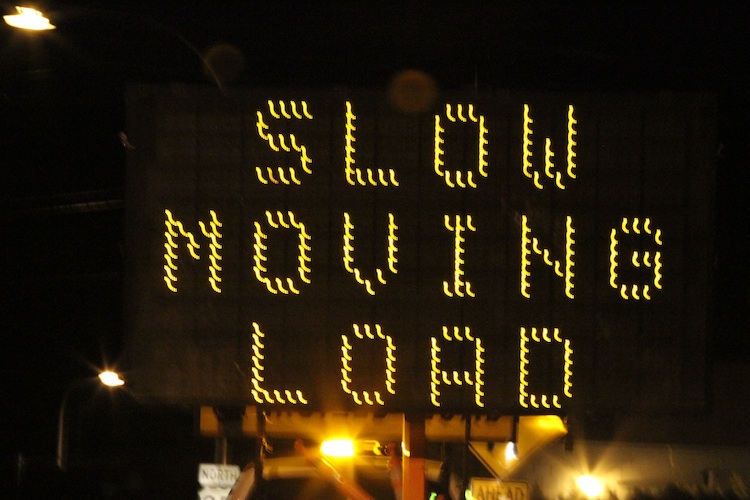 Tonight I snuck out of the house after everyone was asleep to take pictures of a "megaload" passing through our sweet little town. If you don't know the backstory, it goes something like this:
The Megaloads are large oil-factory modules that were manufactured in South Korea and shipped overseas, then by barge to Lewiston, Idaho. Their final destination is in Alberta, Canada. Originally they were supposed to travel along Highway 12 in Idaho and Montana. I believe that route has now been blocked by legal wrangling. Instead they are now being driven on Highway 95, which passes through Moscow, Idaho. It is also my understanding that the loads were originally larger and have been divided into smaller pieces, at some expense. The megaload tonight was 24 feet wide, 14 feet high, and 193 feet long. Approximately 60 of them will be sent this way.
Last week, a handful of people were arrested in Moscow for blocking their path (sitting in the crosswalk). In addition to the stress they put on the roads and the occasional traffic delays, the modules are also controversial for their impact on the environment when in operation in Canada. Google for "tar sands."
The convoy apparently leaves Lewiston around 10pm. The first sign of them in Moscow -- a pilot car -- was about 11:30pm. Then, after a 10 minute wait, a couple more trucks appeared carrying lighted "oversize load ahead" signs. Then a few more support vehicles here and there. Finally, at 11:50pm the police-escorted megaload turns onto Washington Street: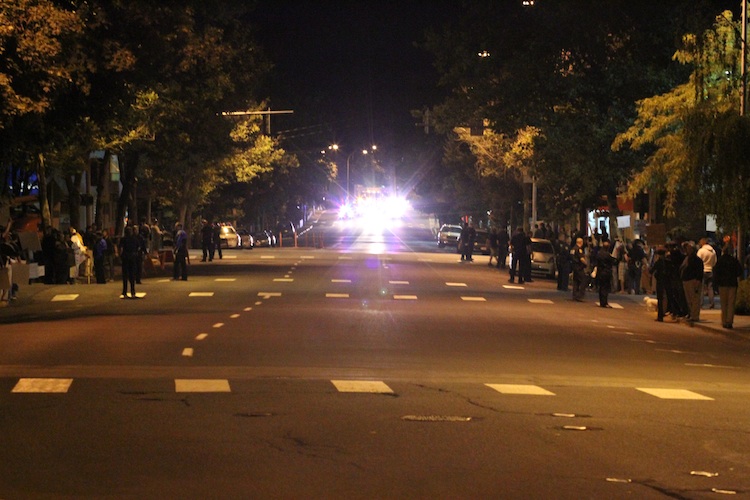 I don't know how many police officers were present last week, but many of the protesters are surprised by the number tonight. If I had to, I'd guess maybe 20 walking around. There were 3 patrol cars (State, I assume) directly in front of the megaload itself.
I was actually disappointed by the verbal abuses from the protestors to the police officers. There were many shouts about taxes paying for security escorts, and so on.
I was standing in a little median of sorts, right where Washington Street turns back to join Main. I thought it would be a good spot for a head-on shot of the megaload, but it really wasn't. The lights of the oncoming cars and trucks were too bright, and they wouldn't stop and pose for me. This is about the best I could manage (click for embiggen):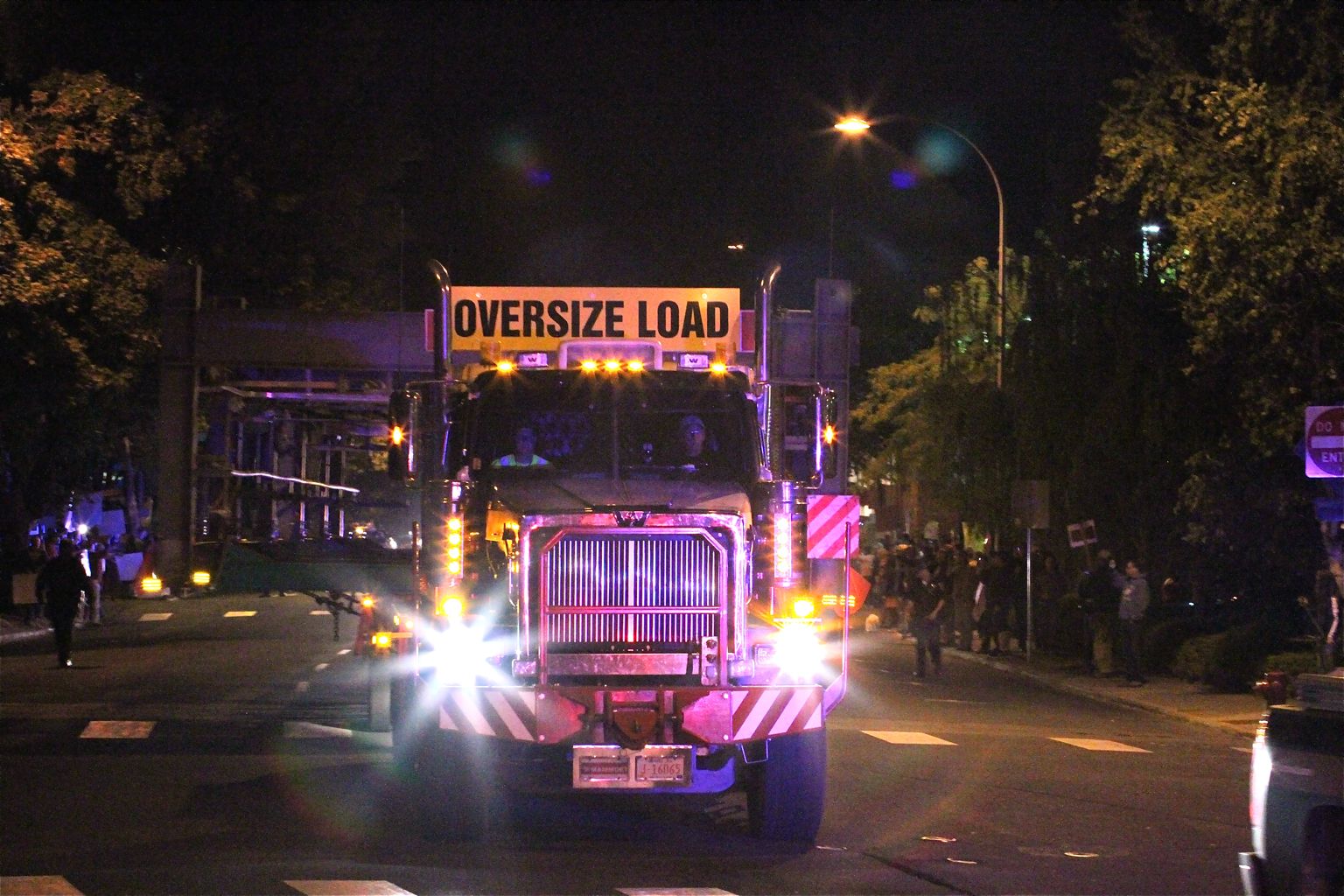 It looks a little lopsided here because the truck is beginning a turn. Its not clear to me if this is a real megaload or just another practice run. The load itself was basically just a large frame with nothing inside. I was surprised by the number of additional vehicles in the convoy.
As far as protests go, this one was pretty tame. The police officers seemed to take the brunt of it. There were no crosswalk-sitters and no arrests that I saw.