I went to Washington DC this week for a business trip and had some free time the morning after arriving. Originally I thought maybe I'd wake up before sunrise and take some pictures on the National Mall as the sun came up. But it was an overcast day, so I slept in. Not quite as nice as my last visit. Actually it was a little more than just overcast. When I did venture out, I got a little bit wet.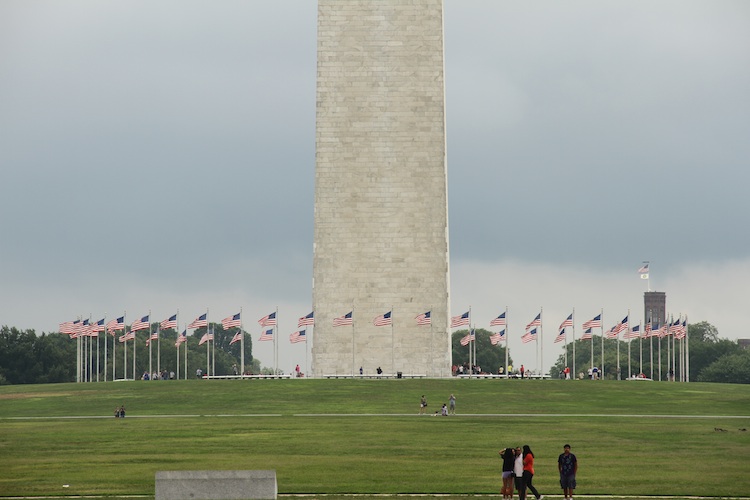 Eventually I made it as far as the Vietnam Veterans Memorial. I'd been here one time before, but didn't realize that they have these laminated books where you can find people by their last name: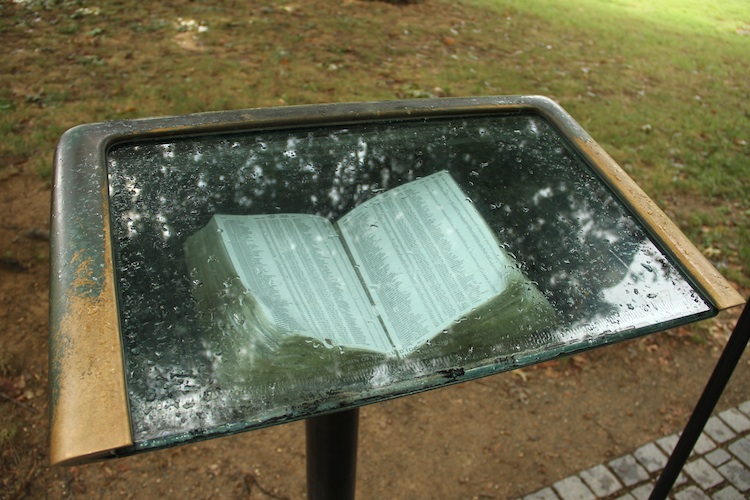 I found one Wessels and, I thought, a Kopczynski (the pages were tattered and faded), but upon finding his name, I saw that it was only close.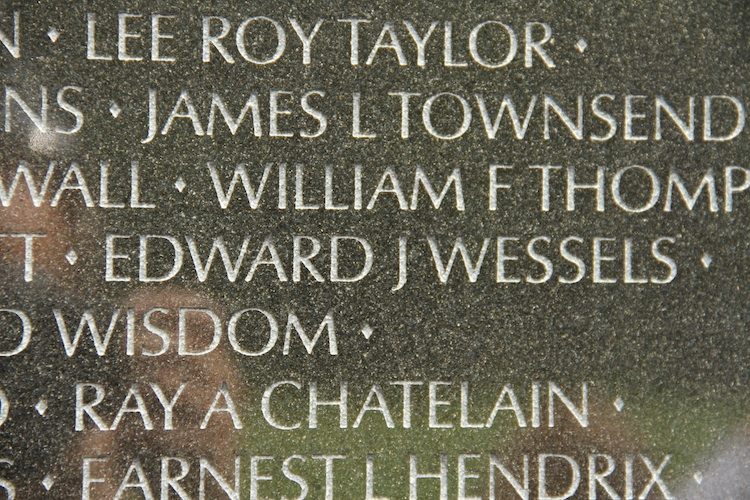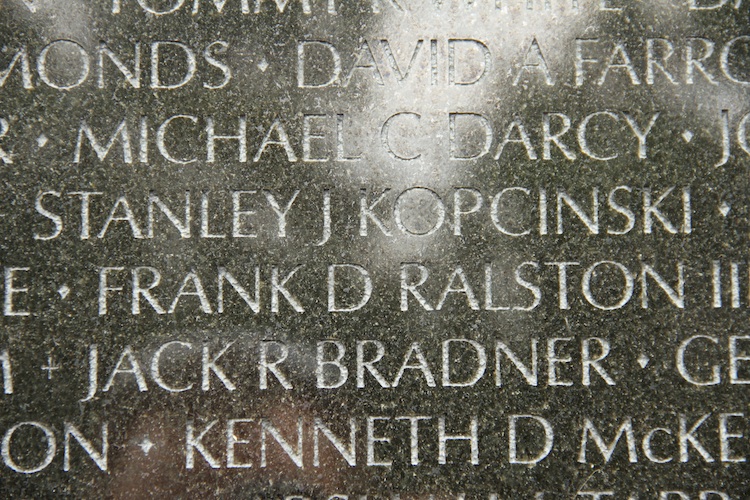 I tried a few times to get a "perfect" reflection of this flag in the wall. This about the best I could manage: