Both my parents grew up in small towns in Idaho County. It's a large county (8,500 mi2) with a small population (about 16,000). That's a population density of about 2 persons per square mile. Compare to, say, Manhattan, which has 70,000 persons per square mile.
Grangeville is the largest town in Idaho County. About 3,000 people live there. We often pass through, or at least very near, Grangeville if we drive south to McCall or Boise. Sometimes we go there to ski at Snowhaven. The picture below is the intersection of Main and Idaho Streets in Grangeville.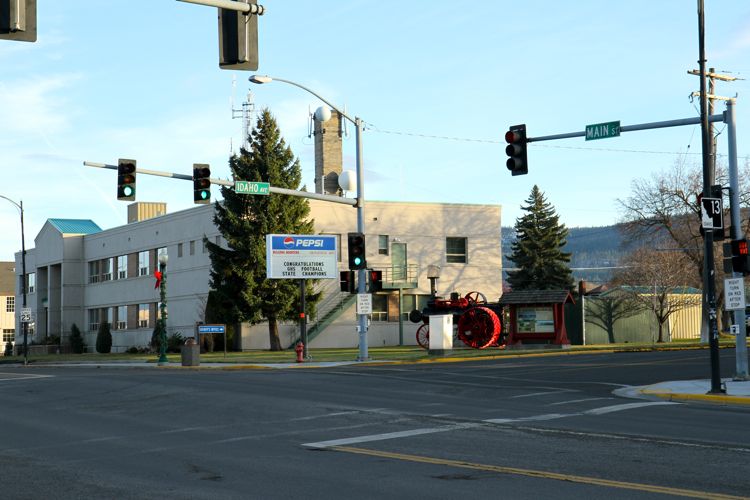 I was a bit blown away when my Mom recently remarked that this was the only traffic light in the whole county! Makes you wonder if it was installed only to meet some requirement that all U.S. counties must have at least one traffic light. Or perhaps it is job security for the county's lonely traffic engineer? Do they stock one spare replacement bulb? Compare, again, to Manhattan where, according to some random web page I found, there are about 2,800 traffic lights.
Some other fun facts about Idaho County:
It was named "Idaho" before the State, and even the Territory, was.
It is among the very few counties with more than one time zone.
Nearly 7,000 mi2 of the county are National Forest land. Only counties in Alaska have more.