We had a lot of fun at the fair this year. We took some of Colin's pals with us and everyone got wristbands so they could have unlimited rides.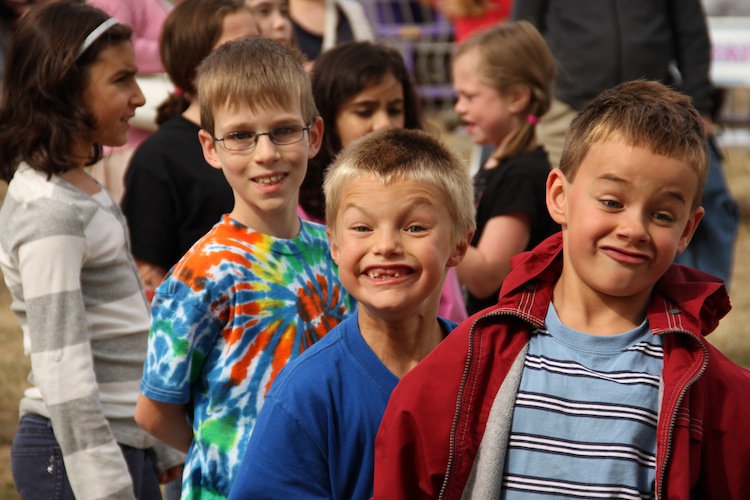 I forget how it came up, but a day or so before I was telling Colin that one of my favorite rides was the Tilt-A-Whirl. I wasn't really expecting to find it at this fair, but there it was. He wanted to go on it. I made him go on a tamer, tilt-a-whirl-alike first. He still wanted to try it after that. I took the picture below about 10 seconds before he changed his mind. He bolted from the seat just before it was about to start!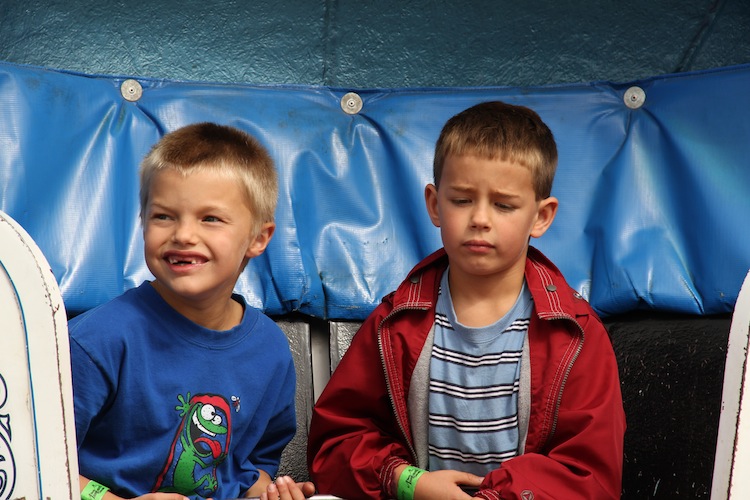 Later he met up with his pal Zach from school. They went on the ferris wheel...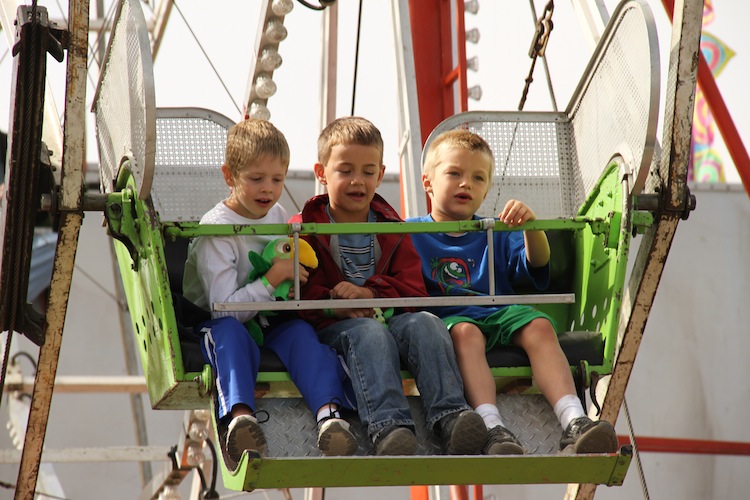 ...and the mini roller coaster.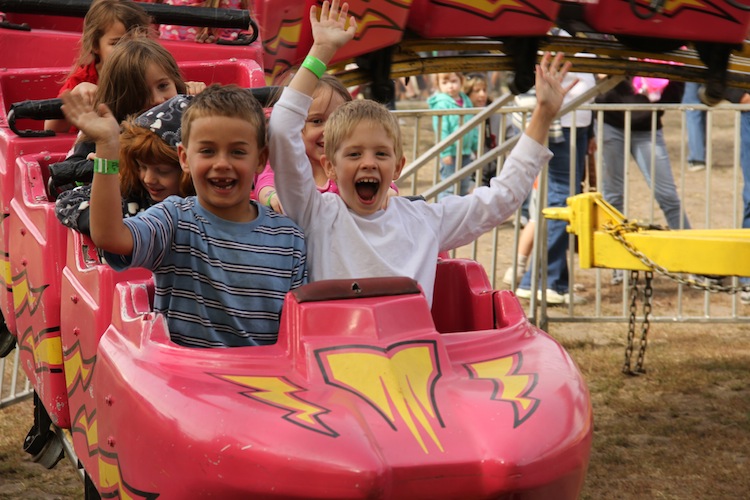 I entered two photos in the amateur photo contest this year. My Floating Above the Fields picture received a bronze ribbon (i.e., 3rd place). I got dinged for questionable composition. The one above mine, of the underwater swimmers, got both best in class and best in show. The judges gave it high marks for the triangular composition.