A couple weeks ago we drove to Boise, making the long drive through Idaho's Heartland. One of my favorite spots along the way is the imaginary line representing 45° N latitude, also known as the 45th Parallel.
It's a special place for me for a couple of reasons. First, its just a cool geographic spot. Also, as kids we often went skiing at Brundage Mountain, where they have a run named "45th parallel." That was probably the first time it registered with me. Later, our family had a getaway cabin in the development then known as Kimberland Meadows. The turnoff from highway 95 is right at the sign and the turnoff road is named 45th parallel. So we "lived" very close to it for a while. On weekends.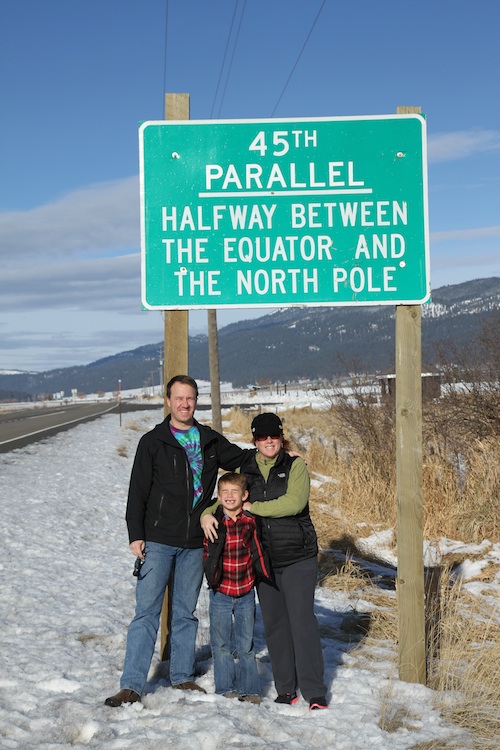 Colin happened to ask "where are we?" about a mile before we got to the sign and without hesitation I answered "halfway between the equator and the north pole." He knows about the earth's poles, equator, and latitude, but didn't believe that I could possibly be telling the truth. It was great to have him read the sign as we passed it. On our way back we stopped for the picture.