We had a lot of fun skiing at Mt. Spokane yesterday with Grandma Theresa, Bradleigh O, and the Perrymans. It was cold and snowy and very foggy.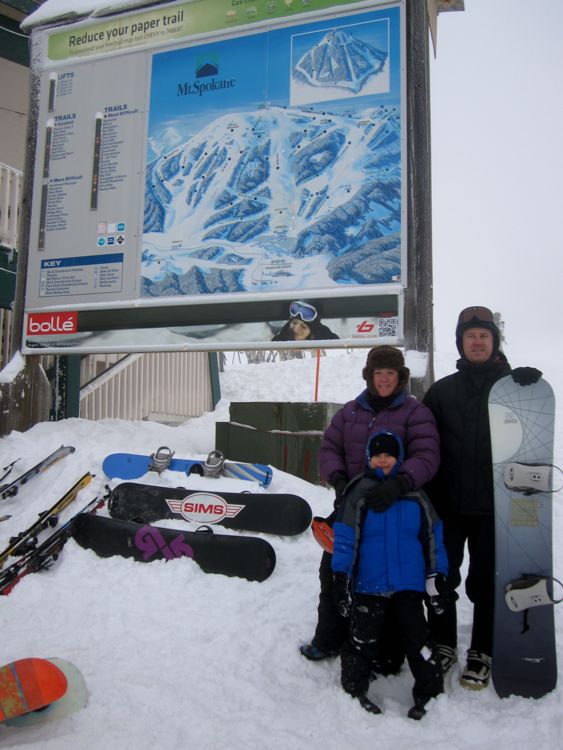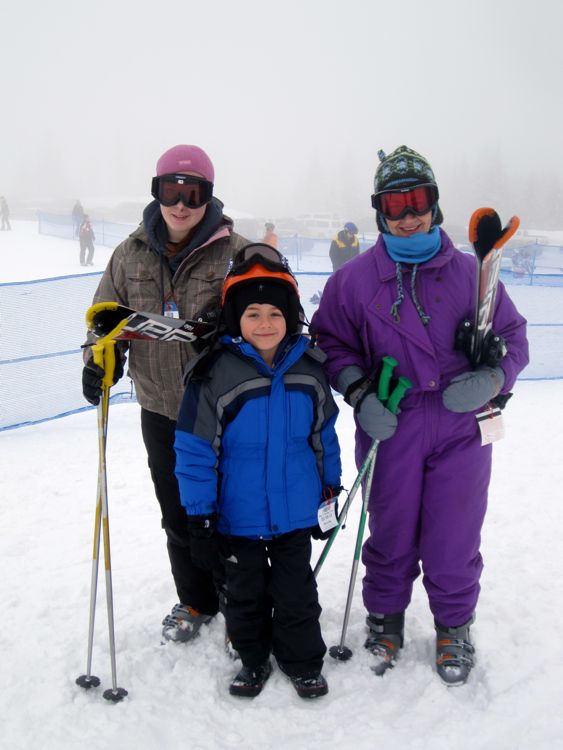 Colin and MIck took a lesson in the morning and then went on the chairlift numerous times after lunch. Here's Colin doing a "pizza slice" with Grandma Theresa in the background.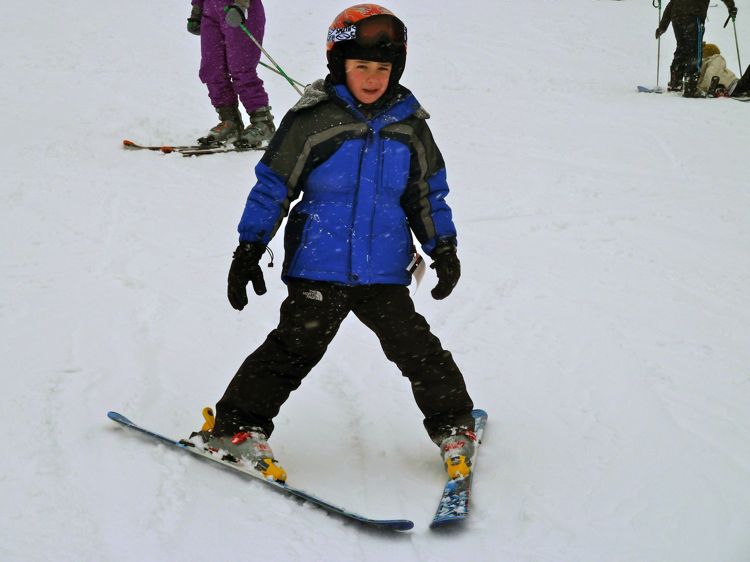 I went snowboarding while Anne helped wrangle little Perrymans on the not-very-good tubing hill.
Back at the hotel we all enjoyed a free $5 Little Caesar's pizza and then hit the pool. After swimming we all played headbandz (you get to ask yes/no questions to guess whats on the card on your forehead).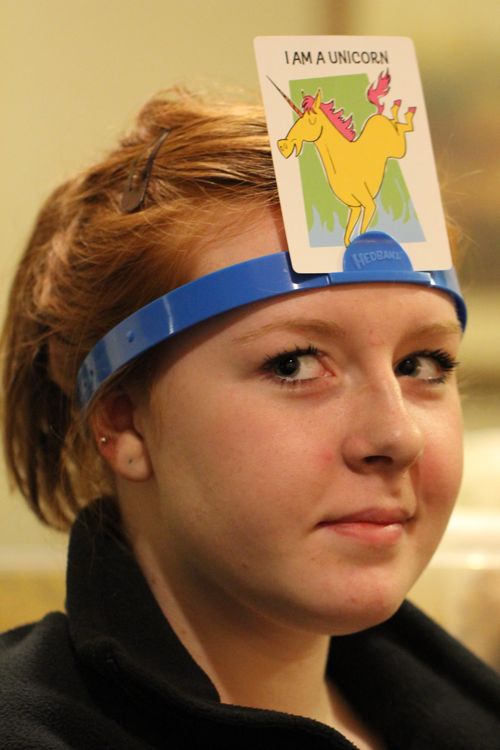 Bradleigh had a tough time with Unicorn until we gave her the hint that it might be something imaginary. Then she got it right away. The little ones made us laugh by giving away the secrets and Anne learned that turkeys don't go in the water.