Colin's Fall soccer season has begun! The first two games were cancelled due to smoke in the air from nearby fires. His team's name is Tigers!.
During a break I asked him to come and pose for this shot with the nice fall colors and setting sun: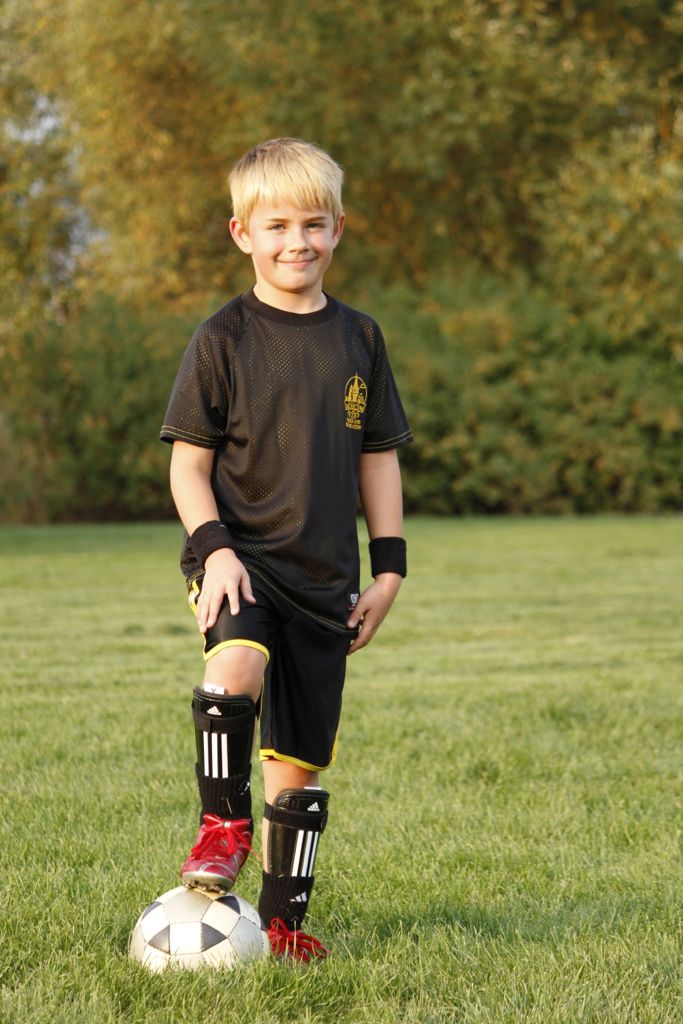 He loves playing defense and will stay close to the goal if the coach lets him. He is often reminded to go forward and help the rest of the team.
His second game this week was really great. He really hustled and got right in the middle of things to make some important plays. Blocked a few shots on goal and even scored one himself. Here he is smiling after scoring in the second half: