I think perhaps as punishment for being gone so long, Anne rescued this little bundle of joy from a family who could no longer care for him. His name is Odie.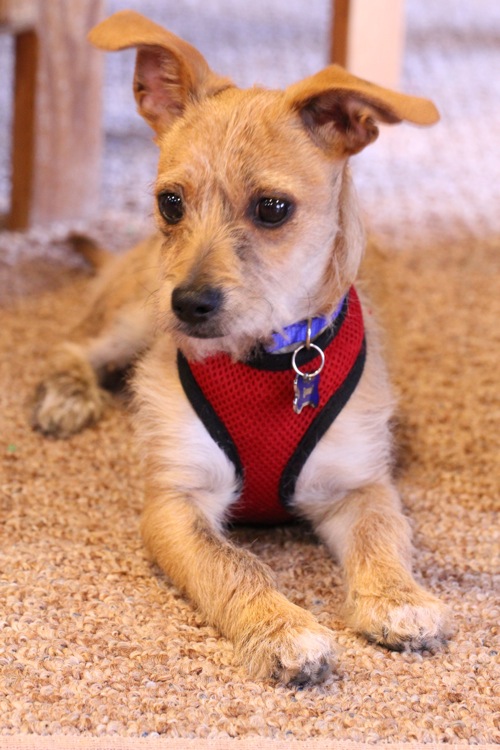 He was advertized as a 7-month old Chihuahua and Yorkshire Terrier mix. We now believe he is a 4-month old Chihuahua and some other kind of Terrier mix.
He's pretty shy and easily frightened by strange sounds, such as the pheasants in the back yard.
Colin was allowed to choose his name, and being way into Garfield comics these days, the choice was obvious. I also consider this my punishment for being away on a business trip. But he's a good boy and so far working out just fine!