The second part of my trip to Europe was to Paris. We took the "Chunnel" from London to Paris, which was quite a lot of fun. I think the locals were upset because we were acting like loud Americans. At one point the purser asked us to please speak more quietly.
My total time in Paris was about 40 hours. After a late lunch on Saturday, we decided to walk 30 minutes to the main attraction: the Eiffel Tower. The picture below is from the spot where we first could see the whole thing.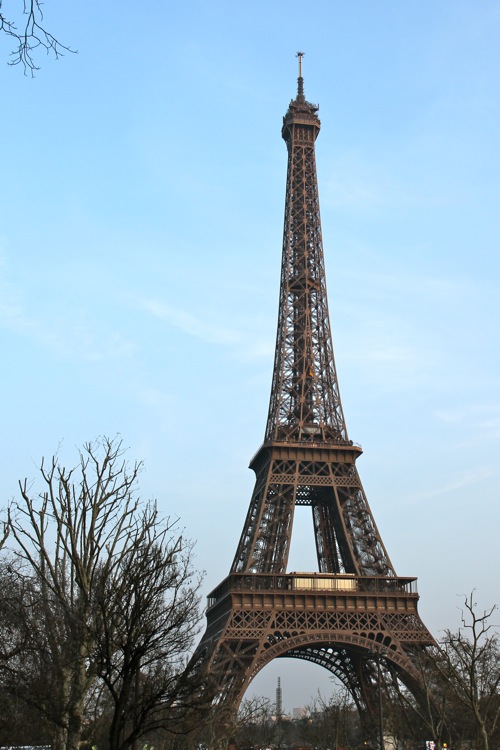 Here's a close-up as we approached the base: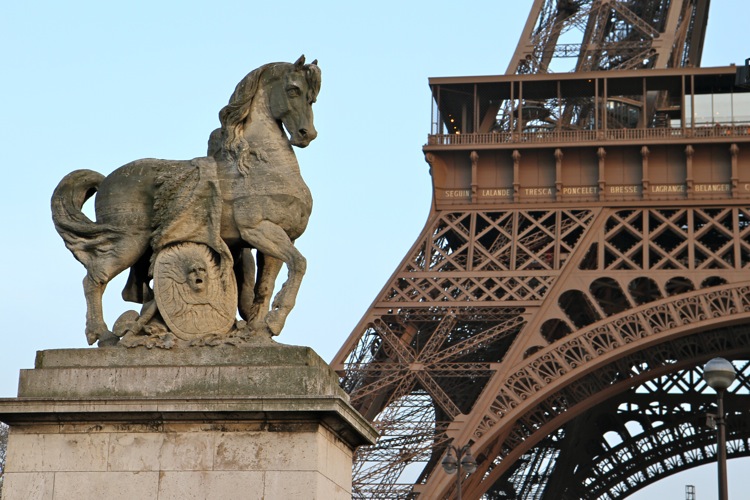 For some reason, I was not expecting so many people around the tower. There were huge lines waiting to take the elevators up. In the far distance, you can see a lot of people up on the edge of a plaza taking pictures. That is where I went the second night. On this night, we waited on the fenced-off grass.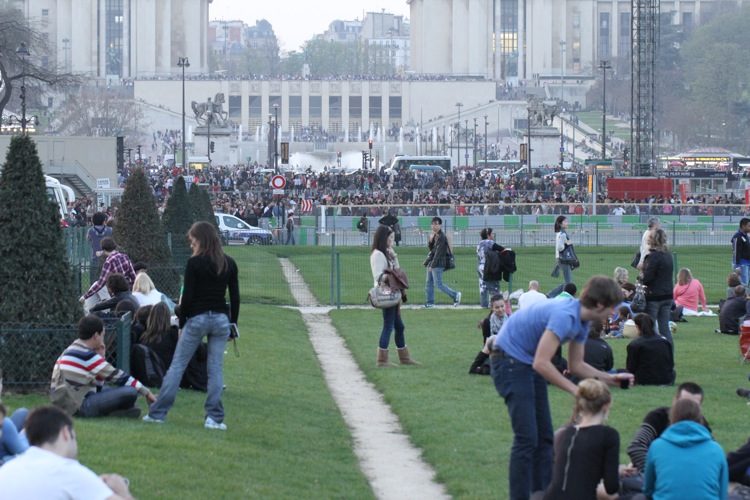 This next picture was taken the next night from that plaza. It's a little nicer because of the reflecting pool and the higher up perspective. At the top of every hour they turn on the sparkling lights for five minutes. If I'd had a tripod, they would've made a great animated image. The searchlight at the top spins around sort of slowly.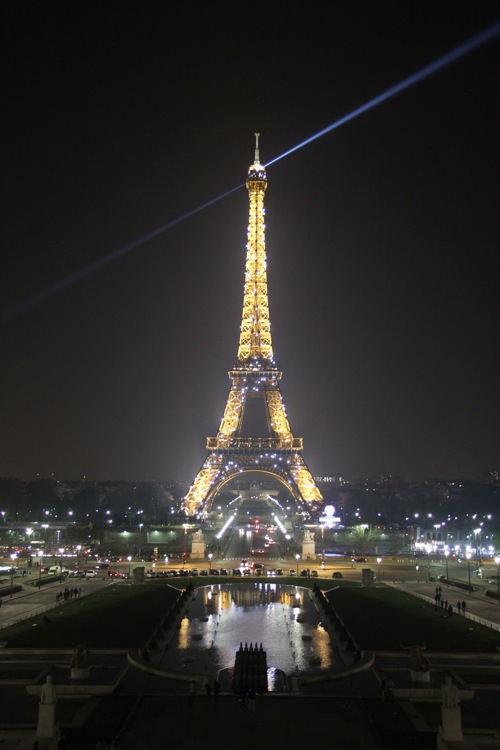 I like the next picture, showing silhouettes of the other tourists. This was a 30-second exposure, and I got lucky most of them stood more-or-less still for that long.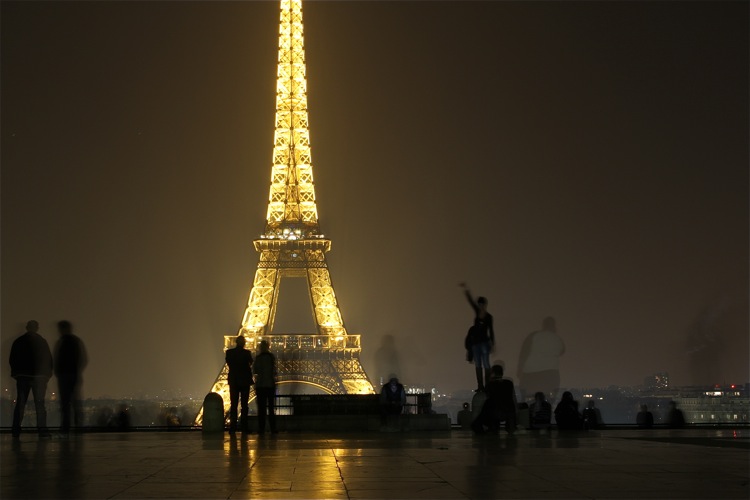 The only other "sight" I saw was the Arc de Triomphe, an enormous monument to French wars. It sits at the center of a great roundabout. You have to walk under the street to get there. I'm pretty sure you're supposed to pay to visit it. However, I unintentionally snuck by going up the exit stairs.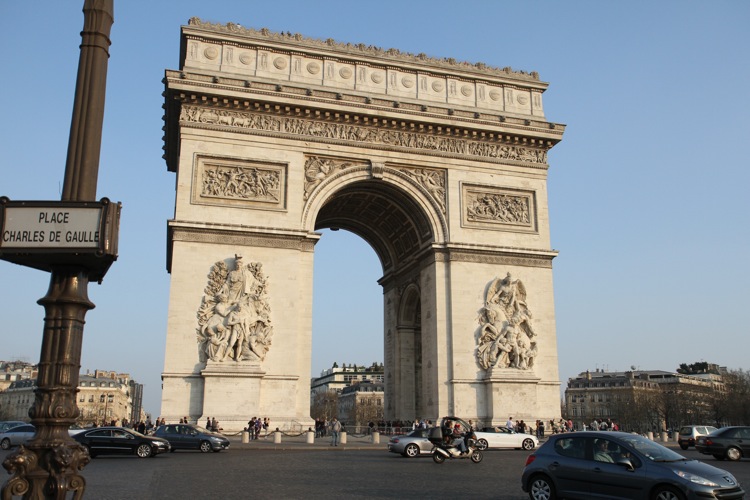 We had nothing but good food in Paris. Lunch on Saturday was at a very nice Italian place with a friendly waiter. That night we took advantage of the hotel's dessert bar, which cost 11 Euro. The shocker, however, was learning that a small bottle of Coke costs 8 Euro at the hotel. That like $12 in American.
After meetings on Sunday, I had to wake up at 4AM to get to my 6:30AM flight from the Charles de Gaulle airport.