We've been going to the local putt-putt course for a few years. They also have a driving range, which caught Colin's interest. Recently I'd been bringing my old clubs to hit a few. This weekend I happened to ask if they had any used kids clubs for sale, and they did!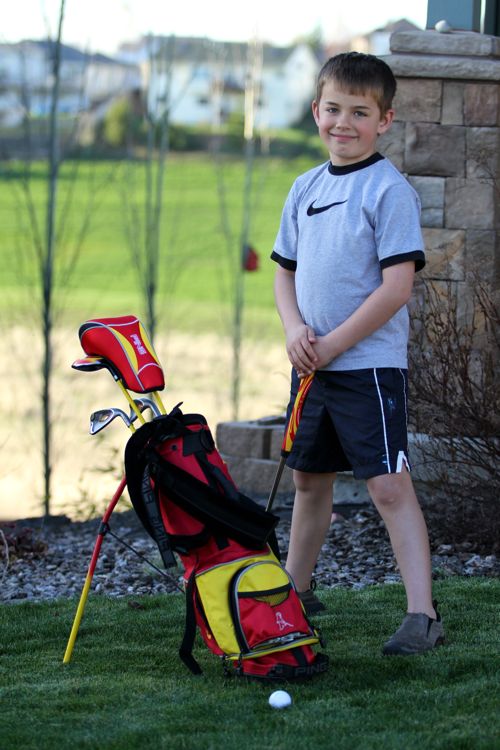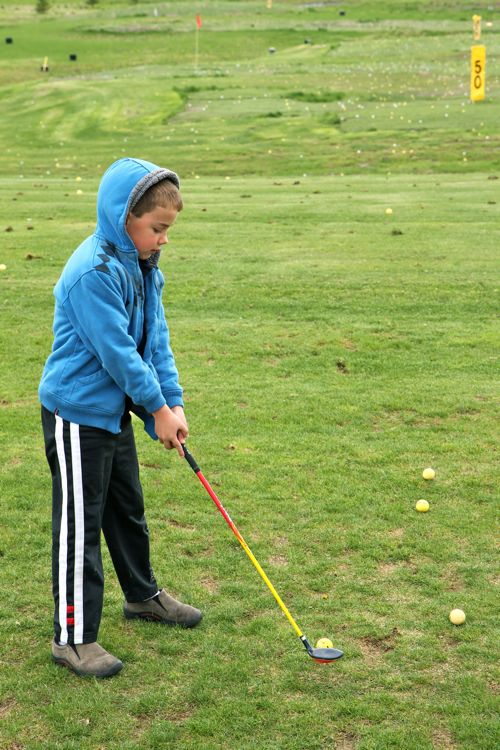 If we're lucky we can get two years out of them, but that seems unlikely given current rates of growth.
Shortly after getting the new clubs, Grandpa Roy was in town so we all went to the driving range. It was great because Grandpa gives much better golf instruction than I do. Here he is showing how its done.