You'd think that by my third visit to Philadelphia I'd have managed to find a way to get to see the Liberty Bell. I was there last October for a conference, but it left me no time for sightseeing. On this trip I thought I would have time. My flight landed about 3:30 and I took the train heading downtown. Emerging from the subway I was distracted by the giant well-known LOVE sculpture: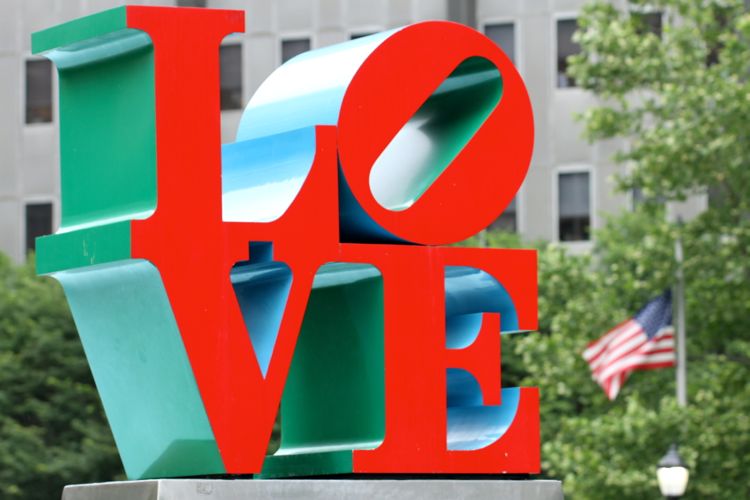 Then I walked to the hotel, checked it, and headed back out to see the bell. But to my surprise, the center was closed by the time I got there. Had I bothered to check, I would've known that it closes by 5pm. My only option was to attempt a photo from the outside looking in. You can't see the famous crack from this side.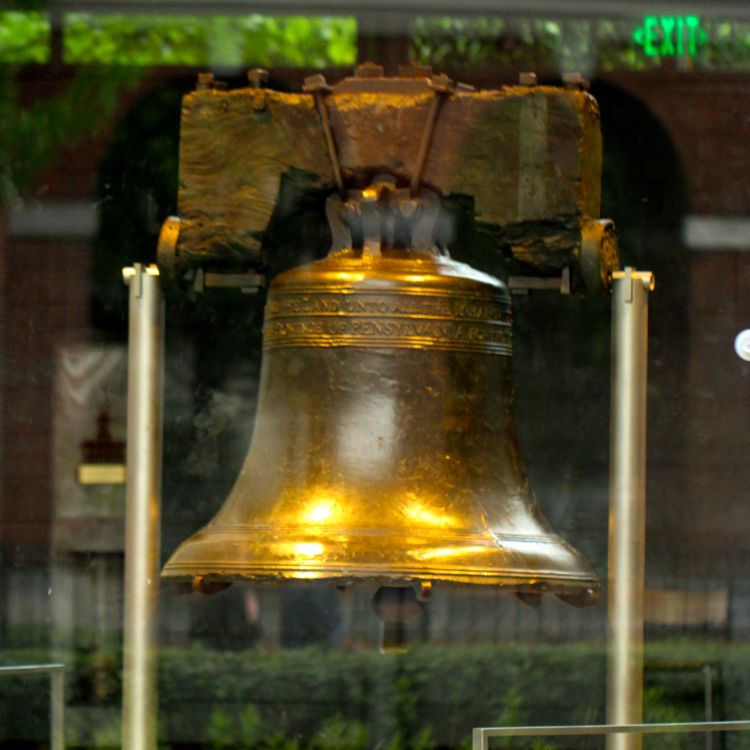 Independence Hall is right next to the Liberty Bell Center. The bell was originally installed in the Hall's tower, and of course it is famous for being the place where the Declaration of Independence and the Constitution were debated and adopted. I recognized it from one of my favorite coins, the bicentennial half-dollar: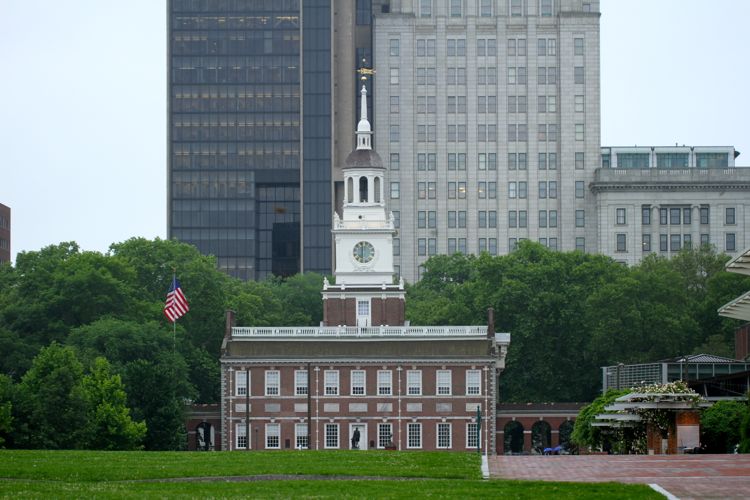 I also learned that George Washington's "White House" was located here from 1790 to 1797. Nearly all of that structure was demolished, although you can see some of the foundation below the current street level. Across the street from there is a modern Federal Courthouse building with this nice large flag in the corner: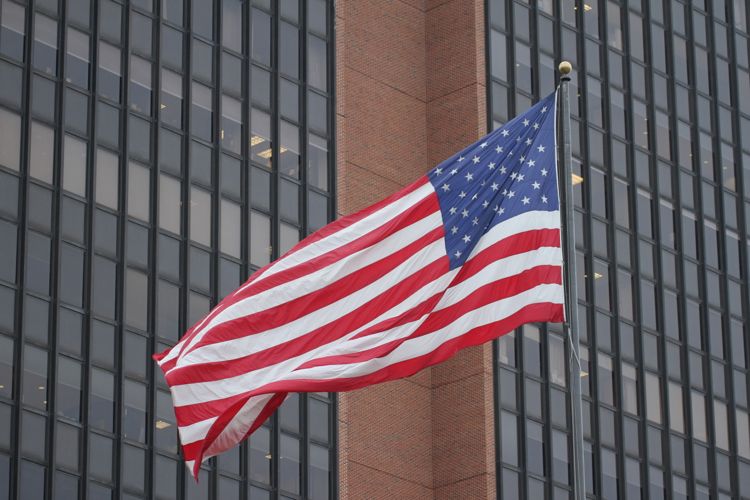 The real reason for this trip was to attend an invitation-only meeting of people in the DNS business. Our meeting was hosted by colleagues at Comcast, who gave us a tour of their lovely building and later took us to a minor league baseball game. We watched the Camden Riversharks play at the Campbell's (as in the soup) Field across the river in New Jersey.
The Comcast guys showed us their "lab," which is really a data center. Those racks and racks of servers on the 30-something floor have one of the best views in the city. They enjoyed telling us about the curse of William Penn. As the story goes, for many years it was not allowed to have a building higher than his statue at the top of City Hall. In 1987 a taller building was built, which happened to be around the time the city's various teams began losing championships. When Comcast's building was completed in 2007, workers attached a small William Penn Statue to the final beam, enabling the Phillies to win the World Series the following year. This picture, taken from my hotel room during the October 2011 visit, shows the original statue atop City Hall on the left, and the Comcast building on the right: