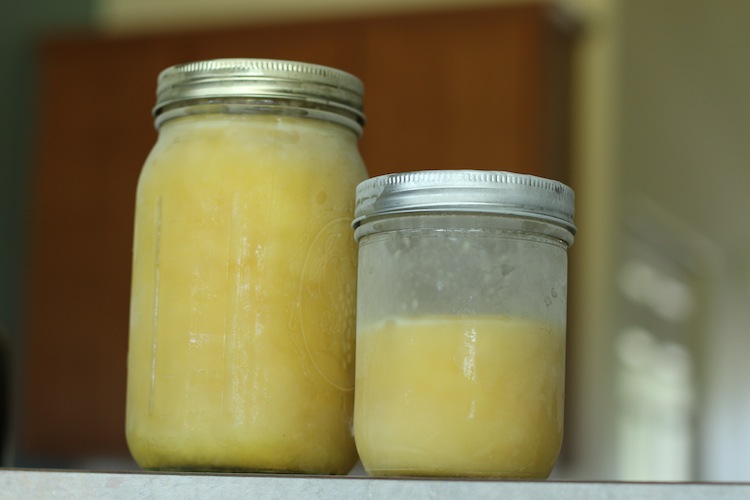 It's hot here today, just like everywhere, which inspired me to whip up a batch of Grandma Bertha's Slush. The recipe is quite simple:
6 cups water
4 cups sugar
2 cans frozen OJ
2 cans frozen lemonade
46oz can pineapple juice
5 bananas (mashed)
The recipe says to start by boiling the sugar in the water. When the water cools, mix up the other ingredients (in a blender perhaps) and add them in. I have wonder if boiling is strictly necessary, since its not much fun on a hot day and you have to wait a long time for it to cool down.
Slush is served with 7up, Sprite, ginger ale, etc. I typically use a 1:1 ratio.
One awkward thing about Slush is scraping it out of the frozen jar. This year, I'm trying single servings by using small jars half-full. Just add the soda and stir.
I find that Slush is a great sleep-aid. Years ago I'd drink about a quart of it and then promptly fall asleep. Also, beware of frozen brain!