I woke early to go take some pictures in the Rock Creek area, which is a little South of Potlatch. Rather than return on highway 95, I decided to take the back roads on the way home. These took me over Moscow Mountain. When I got home, Anne was jealous because we'd never really been there before. So around lunch time we all drove back up to the top for a hike.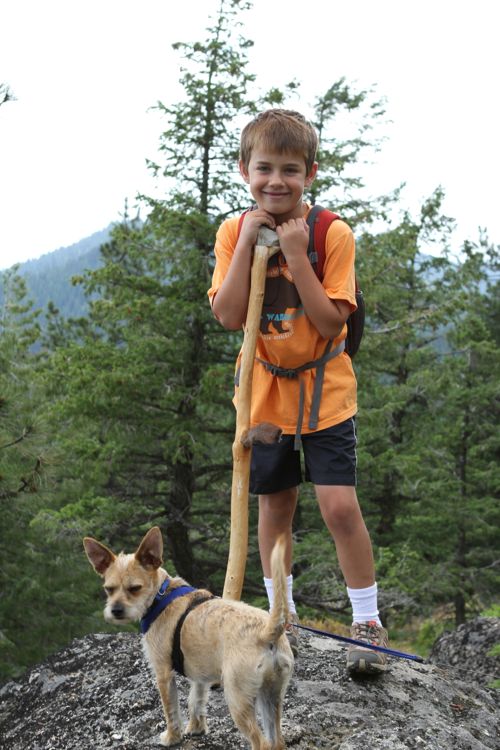 There are relatively few trails and even fewer signs, but our Things to Do Outside on the Palouse book gave some hints. Our first hike to some granite outcroppings was very short, so we took another along a former logging road.
On the return we wanted to continue east along the ridgetop and then come out near Troy. But a gate blocked the way so we had to backtrack and take the western route home.