The best present (from Santa) this year was this little remote control helicopter that my friend Matt once told me about. It has elicited multiple, non-prompted "thank you's." A Christmas Mircacle!
It flies for about 10 minutes on a single charge. When Colin first saw it he thought it would be too difficult. But he quickly learned to control it (as well as anyone can).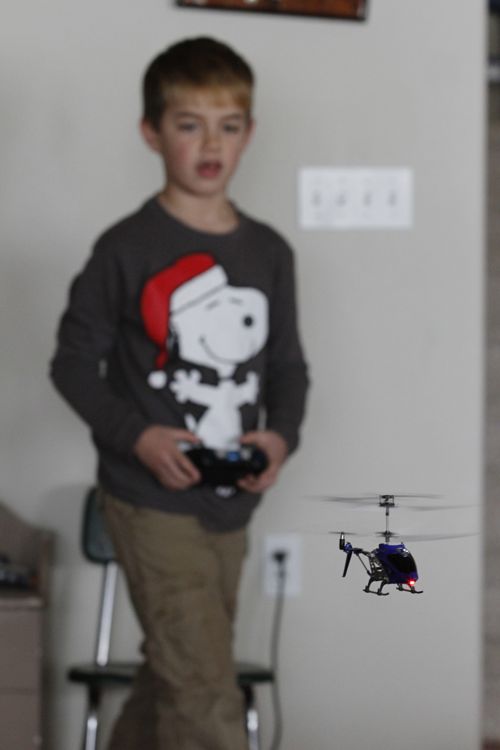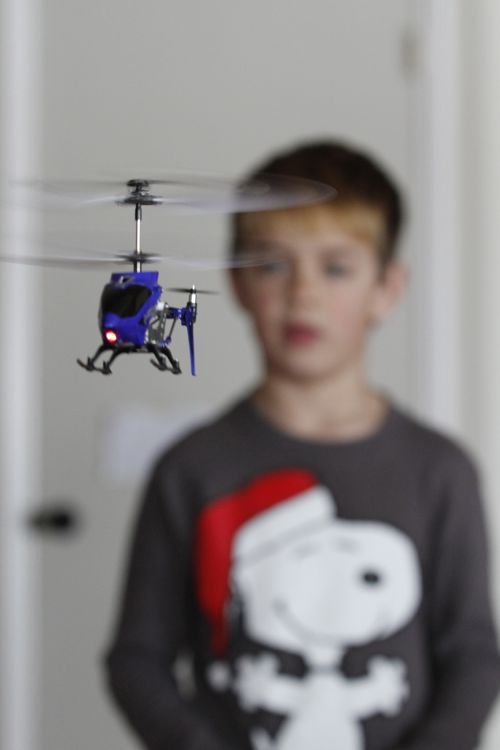 We've been setting up obstacle courses in the basement. Things like: fly under the piano bench, between the two boxes, and then land in a certain spot on the floor.
Luckily the little 'copter seems to be very durable. The blades are not fixed in place, but can rotate. They take the correct position in flight due to centripetal force. When they hit something, which happens frequently, they sort of collapse, rather than break off.