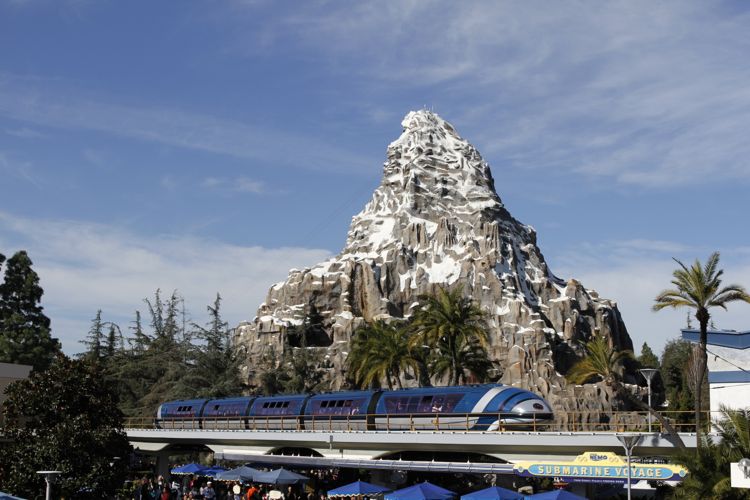 Grandma Theresa gave mine and my sister's familes a great present this year: A week-long trip to Disneyland! (and other nearby attractions). We left a few days after Christmas and returned a few days into the new year. As you might suspect, many pictures were taken. You can see them on flickr if you like.
Our trip began with a long-ish drive to Pasco because flights out of Pullman or Lewiston were more expensive. The weather across Washington was a bit cold and foggy, but there were no problems getting to Southern California. We had a hotel the first night, followed by six nights at a "VRBO" in Huntington Beach.
Our first outing was to Legoland, down South in Carlsbad. The forecast was for rain and we thought Legoland might have more "indoor" things to do. It really didn't. The long lines were a good indication of things to come later in the week. We managed to go on a few rides, had some lunch, but then got rained out after waiting an hour for the Sky Cruiser. Oh well.
On day two we went to Disneyland, and headed directly for Space Mountain. All the adults managed to not become nauseous while Colin and cousins thought it was just delightful. We even paid for the overpriced end-of-the-ride snapshot. Next we did the Indiana Jones ride, which had an even longer line, and where, I think, we learned the importance of the fast-pass system. Then the rains came and we ducked into a cafe for lunch, where, some of us were able to sit and eat. At least we didn't have to set our lunch trays on top of the garbage cans like some of the patrons. We also rode the Monorail (twice) and the Submarine ride, and ended up in Downtown Disney waiting hours for a table, giving up and going to Five Guys instead. Back at the ranch, we ended the evening with a friendly game of Phase 10.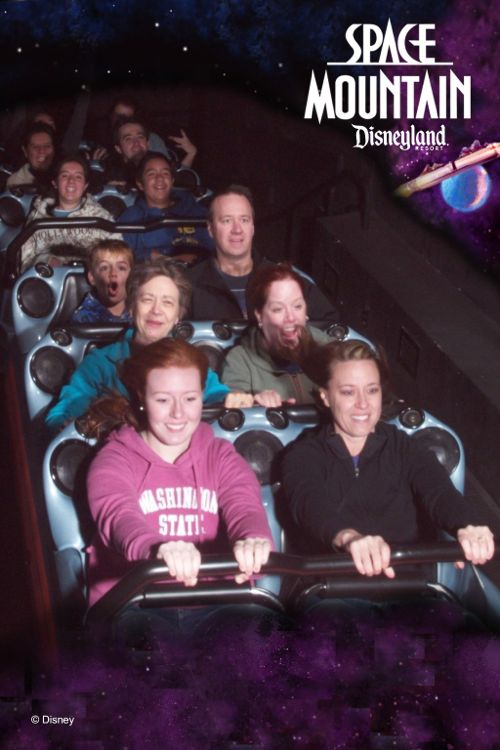 Day three--New Year's Eve--we're back at Disneyland: Autopia, Small World (still stuck in my head), Tarzan's Treehouse, Space Mountain again, and Big Thunder Mountain in the dark. The crowds were just insane due to the frequent parades and New Year's countdown. Walking through main street on our way to Adventureland was frightening. Getting out of the park we were routed through a back alley, through doors that say "cast members only" leading behind the shops. I really wish we'd had the energy to stay until later to see the fireworks and countdown. But I'm sure it would've been too crowded for my tastes.
Day four we went to Universal Studios. We started off the day by getting soaked at Jurassic Park. I had put my camera away but we were passing all these lovely, photogenic dinosaurs. I couldn't resist. But as soon as I got it out, "rain" appeared from nowhere and it got quite wet. The final fall before splashdown was a lot longer than I expected and it really took my breath away. We heard good things about the Transformers ride so that was our next stop. I must say the effects were quite good. Unfortunately for me, all the motion and noise and transforming in my face made me nauseous. I sat out the rest of the day while others went on rides. I did get my picture taken with The Simpsons though.
Day five was our last visit to Disneyland. We went on Toy Story 3D (Duane got high score!), Grizzly River Run, Big Thunder Mountain, Monorail, and Space Mountain. We learned that if you ask nicely, you can ride in the front of the Monorail with the driver!
Our final day was spent at the beach. We heard that Newport beach had some rides and things to do, so that was our destination. I must say, the Balboa "Fun Zone" was pretty sad and disappointing. There is a medium sized, rickety-looking ferris wheel. There is an arcade. All of the games that weren't already out-of-order looked like they could become so at any time. We walked down the pier, saw lots of fishermen and seagulls, and had lunch at the Ruby's Diner. After that we sat at the beach while Colin got wet and even attempted some boogie-boarding. Lastly we took the small Balboa Island Ferry over to the island and then drove to the rental house.
Our travel day back home was, again, uneventful. Anne kept checking the weather and dreading going from 60-70 degree California back to 20-30 degree Idaho. Now that she's had a taste of warm beaches, she doesn't want to go back to the Oregon coast!
This was a wonderful trip and a wonderful present. Thank you Grandma Theresa. We wouldn't have done it without your suggestions and hard work to make it happen.