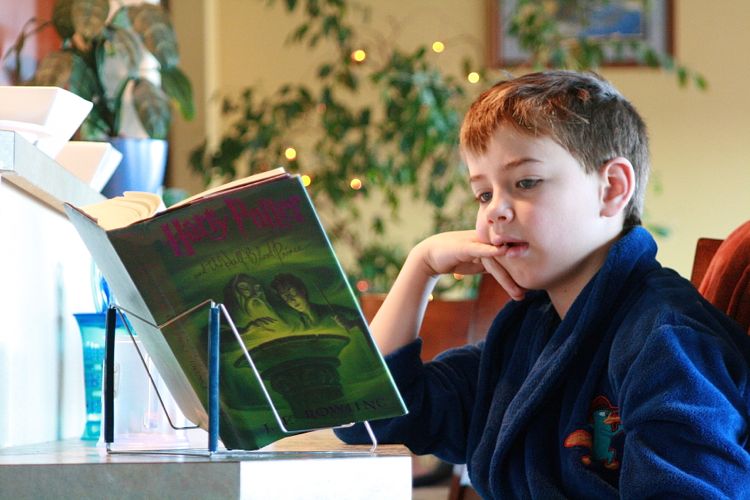 We seemed to have timed the introduction to Harry Potter just right. About a month before our trip to Orlando I told him that I'd read the H.P. books to him since it had been a long time since I'd read the books for him. By the second night he was off on his own. Now he reads Harry Potter during breakfast, instead of Garfiled comics.
Shortly after we left the house for our trip to Orlando (via the Spokane airport) we realized that he had only one chapter left on book #4 and had left book #5 at home. We stopped at Bruised Books in Pullman at about 6:01 -- one minute after closing time! Fortunately the very nice lady inside opened the door for us and said we could shop while she finished closing the store. We knew exactly what we needed and quickly found book #5 for our trip. whew!
I don't know what we'll do when he finishes the last book. No other books have held his attention in this manner. Any other 650-page book would've been dismissed as much too long to read.
We're making our way through the movies too, but their increasing darkness is a concern. It doesn't seem to bother him but I find them less interesting.