September 2013 Archives
Our brave (real) dog Odie is afraid of our new (fake) Dog Bark Park Dog: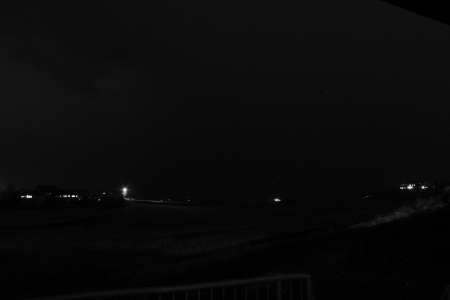 We had an intense lightning storm pass over last week. This is about 75 consecutive 5-second exposures stitched back together. I had to conver it to B/W to make it look decent as a GIF image.